XP100 Light Radiance Demi Permanent Hair Colour - 8.73 Light Blonde Brown Gold 100ml
162304 - 8.73 Light Blonde Brown Gold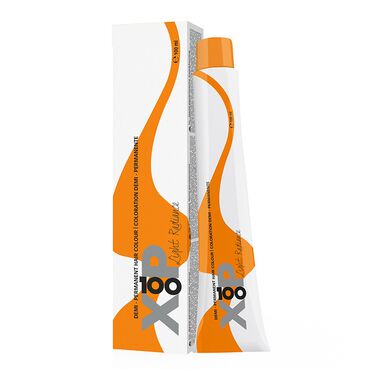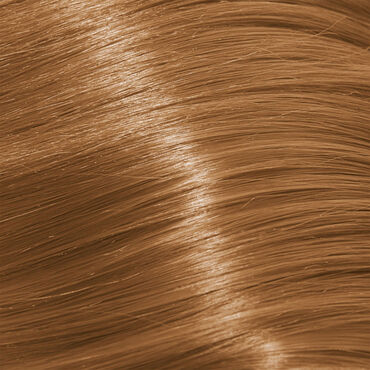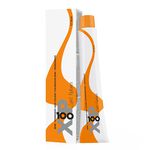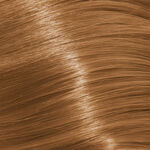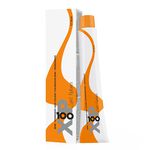 Scroll to Zoom
Pinch to zoom
Features & benefits
Professional demi-permanent hair colour
Provides extraordinary softness and brilliance to hair
Dual action colouring system - long lasting, rich, intense results
Shine polymers create smooth, even, reflective transparent film
Up to 50% grey coverage
Range includes 32 shades and 2 specifically formulated developers
Colour:

8.73 Light Blonde Brown Gold

1.0

1.0 Black

3.0

3.0 Dark Brown

4.0

4.0 Medium Brown

4.25

4.25 Medium Brown Violet Mahogany

5.0

5.0 Light Brown

5.1

5.1 Light Brown Ash

5.37

5.37 Light Brown Golden Brown

5.73

5.73 Light Brown Brown Gold

5.75

5.75 Light Brown Mahogany

5.56

5.56 Light Brown Mahogany Red

5.25

5.25 Light Brown Violet Mahogany

6.0

6.0 Dark Blonde

6.37

6.37 Dark Blond Golden Brown

6.7

6.7 Dark Blond Brown

6.71

6.71 Dark Blond Brown Ash

6.73

6.73 Dark Blond Brown Gold

6.75

6.75 Dark Blond Brown Mahogany

6.45

6.45 Dark Blonde Copper Mahogany

7.0

7.0 Medium Blonde

7.1

7.1 Medium Blonde Ash

7.3

7.3 Medium Blonde Gold

7.43

7.43 Medium Blonde Copper Gold

7.7

7.7 Medium Blonde Brown

7.73

7.73 Medium Blonde Brown Gold

7.45

7.45 Medium Blonde Copper Mahogany

8.0

8.0 Light Blonde

8.71

8.71 Light Blonde Brown Ash

8.73

8.73 Light Blonde Brown Gold

9.0

9.0 Very Light Blonde

9.01

9.01 Very Light Blonde Natural Ash

9.03

9.03 Very Light Blonde Natural Gold

9.12

9.12 Very Light Blonde Ash Violet

4.77

4.77 Medium Brown Brown Intense

6.77

6.77 Dark Blonde Brown Intense

8.81

8.81 Light Blonde Pearl Ash

10.81

10.81 Extra Light Blonde Pearl Ash

7.82

7.82 Medium Blonde Pearl Violet
Delivery Lead Time:

Available for next day delivery
XP100 Light Radiance is a compact range of mildly oxidising demi-permanent hair colours developed as part of the XP family to create a complete service for you and your customers. This low commitment colour is infused with Keratin for use in multiple techniques.

The range includes just over 30 shades formulated with a dual action colouring system to ensure long-lasting, rich, fade resistant results. Shine polymers which cover the hair with a fine transparent film completely smooth the hairs surface leaving it with extraordinary softness, brilliant light reflection and a lustrous shine.

With its light raspberry and peach cosmetic fragrance, XP100 Light radiance will complete your colour portfolio perfectly.
For professional use only.
Aqua, Laureth-2, Oleic Acid, Ethanolamine, Glycol Distearate, Cocamidopropyl Betaine, Linoleic Acid, Propylene Glycol, Parfum, Myristamine Oxide, Palmitoleic Acid, Palmitic Acid, Sodium Sulfite, Polyquaternium-22, Pentasodium Pentetate, Sodium Chloride, Linolenic Acid, Erythorbic Acid, Mica, Myristic Acid, Myristoleic Acid, Ci 77891, Hydrolyzed Keratin, Citrus Aurantium Dulcis (Orange Peel Wax), Sodium Hydroxide, Lauric Acid, Sodium Benzoate, Butylene Glycol, Methylparaben, Propylparaben, P-Phenylenediamine, Resorcinol, 2-Methylresorcinol, 4-Amino-2-Hydroxytoluene, 2-Amino-6-Chloro-4-Nitrophenol, 4-Amino-M-Cresol
Featured Products
Customer Reviews
There are no reviews for this product yet