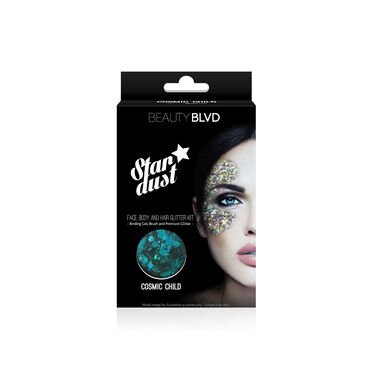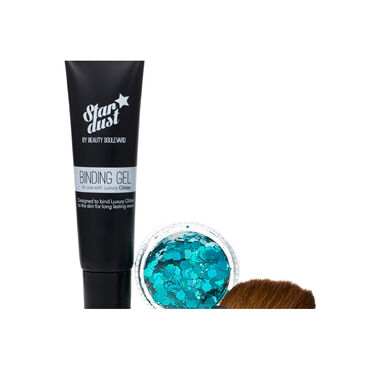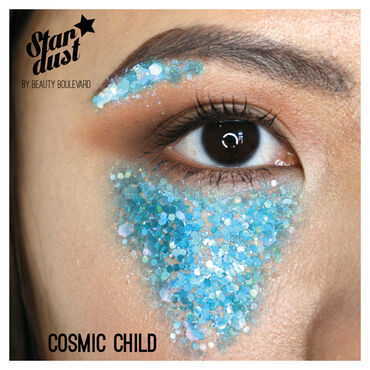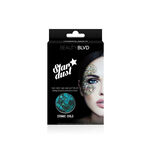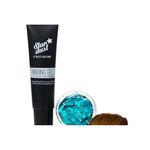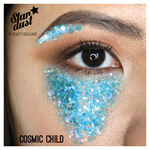 Scroll to Zoom
Pinch to zoom
BEAUTYBLVD
541699 - Cosmic Child
Beauty Boulevard Stardust Face, Body And Hair Glitter Kit Cosmic Child
€ 2,00
€ 11,99
€3.77 per 100g
Everything you need in one handy kit!
Easy to apply
Long-lasting results
Approx. 5 applications per kit
Read more
Clearance
Hurry, while stocks last! Browse our full
Clearance
range for huge savings.
Description
BEAUTYBLVD Throw off your 9-5 and create a look to show the spirited, fearless and expressive personality you truly are with this face, hair and body glitter. Life is all about living in the moment, so Beauty Boulevard's dedicated glitter experts have developed this festival gem with one thing in mind making sure you re dressed for the press . Everything you need in one handy kit: Stardust Binding Gel, Cosmetic grade glitter mix, Applicator brush. Model images for illustration purposes only. Colours may vary.
Directions for Use
Apply the binding gel to your arms, face, hair etc. Using the fab little brush enclosed, spread the gel across the desired area. Dip the damp brush into the vibrant pot of glitter and press onto the gel. Allow to set for about 2 minutes. To remove, apply neat liquid soap/shower gel to the glittered area, massage gently until the glitter loosens, add water and continue to massage gently. Rinse with water. Please take extra care around the sensitive eye area. Rinse brush after application to prolong use.
Ingredients
Glitter: Polyester/Epoxy Copolymer, Aluminium, CI, Pigments. Binding Gel: Aqua, Alcohol Dent, Glycerin, PVP, Peg 40, Hydrogenated Castor Oil, Carbomer, Panthenol, Aminomethyl Propanol, Parfum, Linalool, Glitter
Read the reviews
There are no reviews for this product yet
We think you'll also love