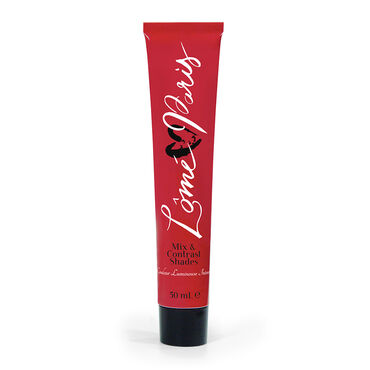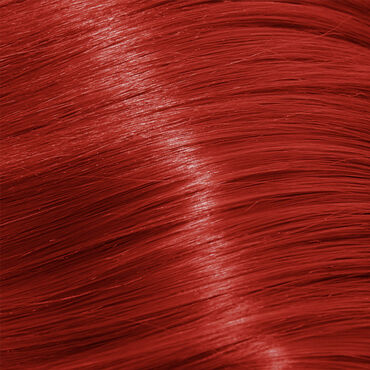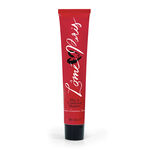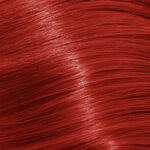 Scroll to Zoom
Pinch to zoom
545451 - MIX copper
Lomé Paris Permanent Hair Colour Crème, Mix Copper 50ml
In Stock
Delivery Lead Time:

Available for next day delivery
Enriched with 3 protective & conditioning ingredients: glycerin, pro-vitamin B5, wheat protein.
Mix shade to intensify, neutralize orcustomize the hair colour
To be mixed with other Lomé Paris natural and/or reflex shades
Long-lasting colour results at optimal hair condition
5+1 FREE
MIX & MATCH ACROSS ALL LOME PARIS COLOR ONLY
BUY MULTIPLES OF 6 (6, 12..)

FOR OFFER TO APPLY

CHEAPEST ITEMS FREE, WHILE STOCKS LAST
MIX copper

R

CONTRAST red

5.12

5.12 light brown ash pearl

4.15

4.15 brown ash mahogany

4.60

4.60 brown red intense

7.23

7.23 blonde pearl gold

4.8

4.8 brown mocha

M

CONTRAST magenta

6.23

6.23 dark blonde pearl gold

7.12

7.12 blonde ash pearl

5.4

5.4 light brown copper

7.1

7.1 blonde ash

8.1

8.1 light blonde ash

4.26

4.26 brown violet red

9.12

9.12 very light blonde ash pearl

4.35

4.35 brown gold mahogany

7.35

7.35 blonde gold mahogany

6.60

6.60 dark blonde red intense

6.34

6.34 dark blonde gold copper

8.34

8.34 light blonde gold copper

10.1

10.1 extra light blonde ash

8.8

8.8 light blonde mocha

4.65

4.65 brown red mahogany

9.1

9.1 very light blonde ash

6.45

6.45 dark blonde copper mahogany

7.13

7.13 blonde ash gold

2.10

2.10 black ash intense

7.43

7.43 blonde copper gold

6.32

6.32 dark blonde gold pearl

5.32

5.32 light brown gold pearl

6.46

6.46 dark blonde copper red

12.2

12.2 ultra blonde pearl

5.5

5.5 light brown mahogany

7.45

7.45 blonde copper mahogany

5.25

5.25 light brown pearl mahogany

5.6

5.6 light brown red

8.13

8.13 light blonde ash gold

6.52

6.52 dark blonde mahogany pearl

4.51

4.51 brown mahogany ash

9.13

9.13 very light blonde ash gold

4.30

4.3 brown gold

12.21

12.21 ultra blonde pearl ash

C

MIX copper

V

MIX violet

C

CONTRAST copper

4.45

4.45 brown copper mahogany

7.31

7.31 blonde gold ash

8.31

8.31 light blonde gold ash

9.31

9.31 very light blonde gold ash

5.55

5.55 light brown deep mahogany

5.52

5.52 light brown mahogany pearl

6.03

6.03 dark blonde natural gold

7.03

7.03 blond natural gold

8.03

8.03 light blonde natural gold

9.03

9.03 very light blonde natural gold

P.021

P.021 pastel pearl ash

9.22

9.22 very light blonde deep pearl

9.23

9.23 very light blonde pearl gold

9.3

9.3 very light blonde gold

6.13

6.13 dark blonde ash gold

7.40

7.40 blonde copper intense

5.64

5.64 light brown red copper

6.64

6.64 dark blonde red copper

8.04

8.04 light blonde natural copper

4.56

4.56 brown mahogany red

9.33

9.33 very light blonde deep gold

8.30

8.30 light blonde gold intense

1.0

1.0 black

6.0

6.0 dark blonde

4.0

4.0 brown

5.0

5.0 light brown

7.0

7.0 blonde

8.0

8.0 light blonde

9.0

9.0 very light blonde

10.0

10.0 extra light blonde

5.HC

5.HC light brown high-cover

6.HC

6.HC dark blonde high-cover

7.HC

7.HC blonde high-cover

8.HC

8.HC light blonde high-cover

9.HC

9.HC verylight blonde high-cover

4.HC

4.HC brown high-cover

5.15

5.15 light brown ash mahogany

6.1

6.1 dark blonde ash

10.21

10.21 extra light blonde pearl ash

4.20

4.20 brown violet intense

5.35

5.35 light brown gold mahogany

6.35

6.35 dark blonde gold mahogany

5.3

5.3 light brown gold

6.3

6.3 dark blonde gold

7.3

7.3 blonde gold

8.3

8.3 light blonde gold

7.44

7.44 blonde deep copper

7.4

7.4 blonde copper

6.66

6.66 dark blonde deep red

6.8

6.8 dark blonde mocha

P.01

P.01 pastel ash

P.02

P.02 pastel pearl

3.0

3.0 dark brown

12.0

12.0 ultra blonde

12.1

12.1 ultra blonde ash

R

MIX red
Description
Lomé Paris Lomé Paris is a unique permanent haircolour cream. Its wide range of shades answers all colour wishes and offers 100% grey coverage and long-lasting colour results at optimal hair condition. The special formulation of Lomé Paris gives the hair a unique bright and intense colour, in fact a natural-looking colour result with intense shine. Ultimate Color. Natural Touch.
Directions for Use
LOME PARIS - MIX SHADES:To intensify, neutralize or customize the hair colour without grey coverage or lifting effect to bemixed 1:1:1/4 with Lomé Paris natural and/or reflex shades. No additional oxycream!
Ingredients
Aqua (Water/Eau), Cetearyl Alcohol, Laureth-3, Petrolatum, Polysorbate 60, Propylene Glycol, Sorbitan Stearate, Ammonia, Oleic Acid, Cocamidopropyl Betaine, Glyceryl Isostearate, Cocos Nucifera Oil (Cocos Nucifera (Coconut) Oil), Sorbitan Oleate, Parfum (Fragrance), Polyquaternium-22, Cera Alba (Beeswax/Cire d'Abeille), Ceteareth-20, Hydrogenated Castor Oil, Palmitic Acid, Stearic Acid, Bisabolol, Glycerin, Etidronic Acid, Panthenol, Simethicone, Tetrasodium EDTA, Hydrolyzed Wheat Protein, Citronellol, Linalool, Basic Red 51, Basic Orange 31, Basic Yellow 87.
Warnings
CAUTIONS FOR USE:Hair colorants can cause severe allergic reactions foryou or your client. Read and follow instructions.This product is not intended for use on persons underthe age of 16. Temporary black henna tattoos mayincrease the risk of allergy. Do not colour the hair:- If your client has a rash on the face or sensitive,irritated and damaged scalp,- If your client has experienced any reaction aftercolouring his/her hair,- If your client has experienced a reaction to atemporary black henna tattoo in the past.To reduce this risk, an allergy alert test is recommended48 hours before each application. For professionaluse only.Mixing: CONTRAST shades 1:1, MIX shades 1:1:1/4.Depending on the shade, this product containsphenylenediamines (1), ammonia (2). Wear suitabledisposable gloves. Avoid contact with eyes. If so, rinseimmediately and abundantly with water. If your clientwears contact lenses, make him/her remove them priorto rinsing the eyes thoroughly with water. Advise yourclient to consult their physician. Do not use to dyeeyelashes or eyebrows or for any use other thancoloring hair. Do not use if the hair has been colouredwith henna, metal salts, progressive colour or a repigmentation product. Keep out of children s reach. During application, in case of skin reactions, redness, tingling or itching sensations, rashes, burning, sickness,breathing difficulties, swelling of the face or eyelids rinseimmediately and stop using this product.Seek medical advice before using any other colourproduct. Rinse hair well after applying this product.Do not store the mixture for later use. In case of preparation in shaker, open immediately after mixing to avoid projections of product
Read the reviews
There are no reviews for this product yet
We think you'll also love