XP100 Intense Radiance Permanent Hair Colour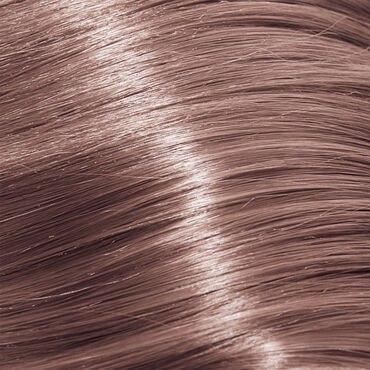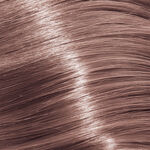 Scroll to Zoom
Pinch to zoom
FREE DEVELOPER
Across our selected XP Family of Colour Range
Buy any 6+ to choose your free 1L XP100/200 Developer
Mix & Match, While stocks last
Select Variation for Availability
Colour:

Choose an option

1.0

1.0 Black

10.0

10.0 Extra Light Blonde

10.1

10.1 Lightest Ash Blonde

10.12

10.12 Platinum Ash Violet Blonde

11.0

11.0 Superlight Blonde

11.00

11.00 Superlight Platinum Blonde

11.02

11.02 Superlight Natural Violet Blonde

11.1

11.1 Superlight Ash Blonde

12.1

12.1 Special Blonde Pearl Ash

12.21

12.21 Special Blonde Violet Ash

3.0

3.0 Dark Brown

3.75

3.75 Dark Chocolate Brown

3.77

3.77 Dark Intensive Brown

4.0

4.0 Medium Brown

4.00

4.00 Medium Intense Brown

4.03

4.03 Warm Medium Brown

4.1

4.1 Ash Brown

4.20

4.20 Violet Brown

4.3

4.3 Medium Golden Brown

4.35

4.35 Medium Chocolate Brown

4.5

4.5 Medium Mahogany Brown

4.75

4.75 Medium Heather Brown

4.77

4.77 Medium Brown Brown

5.0

5.0 Light Brown

5.00

5.00 Light Intense Brown

5.20

5.20 Light Violet Brown

5.3

5.3 Light Golden Brown

5.31

5.31 Rich Golden Ash

5.35

5.35 Light Chocolate Brown

5.4

5.4 Light Copper Chestnut

5.5

5.5 Light Mahogany Brown

5.62

5.62 Dark Red Violet

5.75

5.75 Light Heather Brown

5.77

5.77 Light Brown Brown

6.0

6.0 Dark Blonde

6.00

6.00 Dark Intense Blonde

6.03

6.03 Warm Dark Blonde

6.1

6.1 Dark Ash Blonde

6.12

6.12 Dark Ash Violet Blonde

6.13

6.13 Dark Beige Blonde

6.26

6.26 Dark Violet Red Blonde

6.3

6.3 Dark Golden Blonde

6.31

6.31 Dark Golden Ash Blonde

6.35

6.35 Dark Chocolate Blonde

6.4

6.4 Dark Copper Blonde

6.46

6.46 Dark Copper Red Blonde

6.5

6.5 Dark Mahogany Blonde

6.66

6.66 Red Scarlet

6.75

6.75 Dark Heather Blonde

6.77

6.77 Dark Intense Blonde Brown

7.0

7.0 Medium Blonde

7.00

7.00 Medium Intense Blonde

7.1

7.1 Medium Ash Blonde

7.31

7.31 Medium Golden Ash Blonde

7.35

7.35 Medium Chocolate Blonde

7.44

7.44 Intense Copper Blonde

7.62

7.62 Red Violet Blonde

8.0

8.0 Light Blonde

8.00

8.00 Light Intense Blonde

8.03

8.03 Warm Light Blonde

8.1

8.1 Light Ash Blonde

8.12

8.12 Light Ash Violet Blonde

8.13

8.13 Light Beige Blonde

8.3

8.3 Warm Light Golden Blonde

8.35

8.35 Light Chocolate Blonde

8.4

8.4 Light Copper Blonde

9.0

9.0 Very Light Blonde

9.1

9.1 Very Light Ash Blonde

9.13

9.13 Very Light Beige Blonde

9.22

9.22 Very Light Violet Rose Blonde

9.3

9.3 Very Light Golden Blonde

9.7

9.7 Very Light Blonde Brown

10.7

10.7 Extra Light Blonde Brown

6.32

6.32 Dark Blonde Golden Violet

7.32

7.32 Medium Blonde Golden Violet
Featured Products
Customer Reviews
100% of customers liked this product
Posted
Comment
Love the shade. Use this shade and occasionally 12.02. Subtle.
Good product high recomended
Great product, my hair dresser said it's good for my hair
Lovely colour on my 18 year olds hair. Although it's more of a very dark brown as opposed to black. Probably because her natural hair has lots of red in it. Left hair in good condition and shiny.
5 star service ..;............