Tantruth Ultimate Spray Tanning & Body Contouring Course
https://www.sallybeauty.co.uk/training/beauty-training-courses/tantruth-ultimate-spray-tanning-and-body-contouring-course/542114.html
An interactive course using TAN TRUTH® vegan friendly Skin Firming products that contain superfood enriched ingredients. Perfect for beginners or existing tanners wishing to ...
Read more
Online Courses Available...
Due to safety concerns with Covid-19, our face-to-face training courses are currently unavailable. Don't worry, we have you covered with our new online accredited courses, allowing you to learn a new skill at your own pace.
Click Here to find out more.
Select Variation for Availability
What to expect when booking this course
Once you have booked your training course, you will receive an email confirmation containing the details of your course, terms and conditions along with what items/tools you will need to bring. You will need to arrive at your chosen training course location 15 minutes prior to the course start time. A model may be needed to work on during the Training Course, so please check with the hosting store for further detail.

Once booked, you cannot cancel your place on the course. If you fail to attend a booked course you will not be entitled to a refund or offered an alternative course.
Recently Viewed Products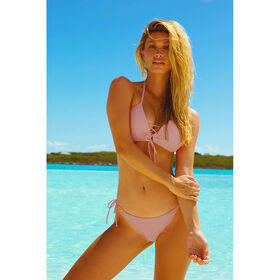 <style>.availability-notavailable, .availability, .variation-list { max-width: inherit; display: none !important; }</style>An interactive course using TAN TRUTH® vegan friendly Skin Firming products that contain superfood enriched ingredients. Perfect for beginners or existing tanners wishing to update their tanning skills. <br> <br> <b>Top Features</b><br> <ul><li>The skills and knowledge to perform the following tanning techniques </li> <li>Express Tanning </li> <li>Contouring using brush-blending </li> <li>Corrective Tanning </li> <li>Unique Clear-Naked Tanning </li> </ul><br> <b>Key Learnings</b><br><ul> <li>The skills and knowledge required to complete a full body spray tan and the client consultation process </li> <li>Full understanding of the TAN TRUTH® brand </li> <li>Business Support E-Guide including how to get 'TAN TRUTH® Social-Smart' </li> <li>Includes a guide on how to grow your spray tanning business through social media marketing</li> </ul>