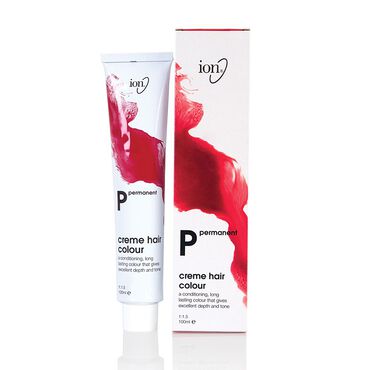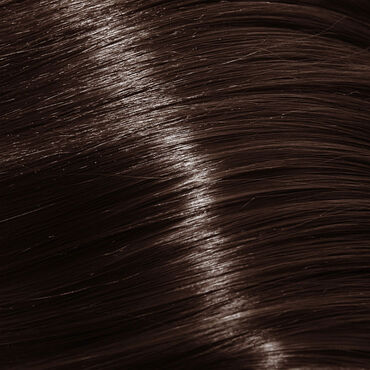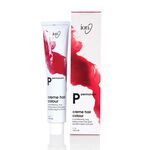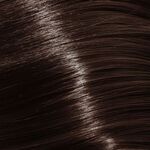 Scroll to Zoom
Pinch to zoom
Features & benefits
Professional permanent creme hair colour
An extensive range of 68 blonde, brown and red shades
1:1.5 mixing ratio with a 20-30 minute development time
Enriched with vitamin-C and polyquaternium-6
Guarantees long-lasting colour, shade stability and 100% grey hair coverage
Colour:

5 Light Brown

1

1 Black

2

2 Very Dark Brown

3

3 Dark Brown

4

4 Brown

5

5 Light Brown

6

6 Dark Blonde

7

7 Blonde

8

8 Light Blonde

9

9 Very Light Blonde

10

10 Lightest Blonde

5.0

5.0 Light Intense Brown

6.0

6.0 Dark Intense Blonde

7.0

7.0 Intense Blonde

8.0

8.0 Light Intense Blonde

5.1

5.1 Light Ash Brown

6.1

6.1 Dark Ash Blonde

7.1

7.1 Ash Blonde

8.1

8.1 Light Ash Blonde

9.1

9.1 Very Light Ash Blonde

5.3

5.3 Light Golden Brown

7.3

7.3 Golden Blonde

8.3

8.3 Light Golden Blonde

9.3

9.3 Very Light Golden Blonde

5.53

5.53 Light Mahogany Golden Brown

5.35

5.35 Light Golden Mahogany Brown

6.35

6.35 Dark Golden Mahogany Blonde

7.35

7.35 Golden Mahogany Blonde

5.34

5.34 Light Golden Copper Brown

6.34

6.34 Dark Golden Copper Blonde

7.34

7.34 Golden Copper Blonde

8.34

8.34 Light Golden Copper Blonde

5.66

5.66 Light Intense Red Brown

6.66

6.66 Dark Intense Red Blonde

5.5

5.5 Light Mahogany Brown

5.62

5.62 Light Red Iridescent Brown

5.64

5.64 Light Red Copper Brown

6.64

6.64 Dark Red Copper Blonde

4.45

4.45 Copper Mahogany Brown

6.45

6.45 Dark Copper Mahogany Blonde

6.46

6.46 Dark Copper Red Blonde

5.20

5.20 Light Intense Violet Brown

4.20

4.20 Intense Violet Brown

7.31

7.31 Golden Ash Blonde

8.31

8.31 Light Golden Ash Blonde

10.31

10.31 Lightest Golden Ash Blonde

000

000 Lightener

002

002 Violet

5.4

5.4 Light Copper Brown

6.4

6.4 Dark Copper Blonde

7.4

7.4 Copper Blonde

8.44

8.44 Light Copper Intense Blonde

4.0

4.0 Intense Brown

004

004 Copper Mix

8.12

8.12 Light Ash Iridescent Blonde

9.12

9.12 Very Light Ash Iridescent Blonde

10.12

10.12 Lightest Ash Iridescent Blonde

7.44

7.44 Intense Copper Blonde

9.44

9.44 Very Light Intense Copper Blonde
Delivery Lead Time:

Available for next day delivery
Ion Permanent colour creme is a long-lasting permanent hair colour that allows you to change the natural colour of the hair by depositing the latest generation of colour pigments inside the hair structure. Pure dyes are combined with a blend of specially selected cosmetic ingredients that invigorate damaged hair, leaving it richly coloured, beautifully nourished and full of body and shine.

Specially formulated with vitamin C and polyquaternium-6, these active ingredients help to retain hair moisture, reduce static build-up and protect the hair against damage, guaranteeing long-lasting colour and shade stability whilst improving the hair s condition. 100% grey hair coverage is guaranteed, making it the perfect choice for achieving beautifully radiant, permanent colour results that you and your clients will love.
For professional use only.
Aqua, Cetyl Alcohol, Propylene Glycol, Cetearyl Alchohol, Ceteareth-25, Cocamide Mea, Ceteth-2, Ammonia, Ascorbic Acid, Dimethicone, Edta, Sodium Hydrosulfite, Sodium Metabisulfite, P-Phenylenediamine, 4-Chlororesorcinol, M-Aminophenol, 2-Amino-4-Hydroxyethylaminoanisole Sulfate, 4-Amino-2-Hydroxy, N-Phenyl-P-Phenylenediamine Sulfate, Parfum, Alpha-Isomethyl Ionone, Butylphenyl Methylpropional, Citrolellol, Eugenol, Geraniol, Linalool. Contains: 1. Ammonia, 4. Phenylenediamine.
Featured Products
Customer Reviews
83% of customers liked this product
Posted
Comment
Fantastic. So easy to use. Used it now for a few years.
Great colour have been using it for 20 years
well colour ok but completely different to the chart , my hair were light blond so the colour should be pretty close to the chart but no, much , much lighter then expected.
I expecting good service and fast
Great colour which covered well!