Click & Collect
Hair & Beauty essentials within three hours
Click & Collect makes your shopping a simple stress free experience. With no delivery fees or minimum spend, order before 2:30pm to collect your hair and beauty essentials in as little as three hours. Last Click & Collect orders must be placed before 10am on 24th December.
Shop from the green tick Click & Collect products and select the store to collect from.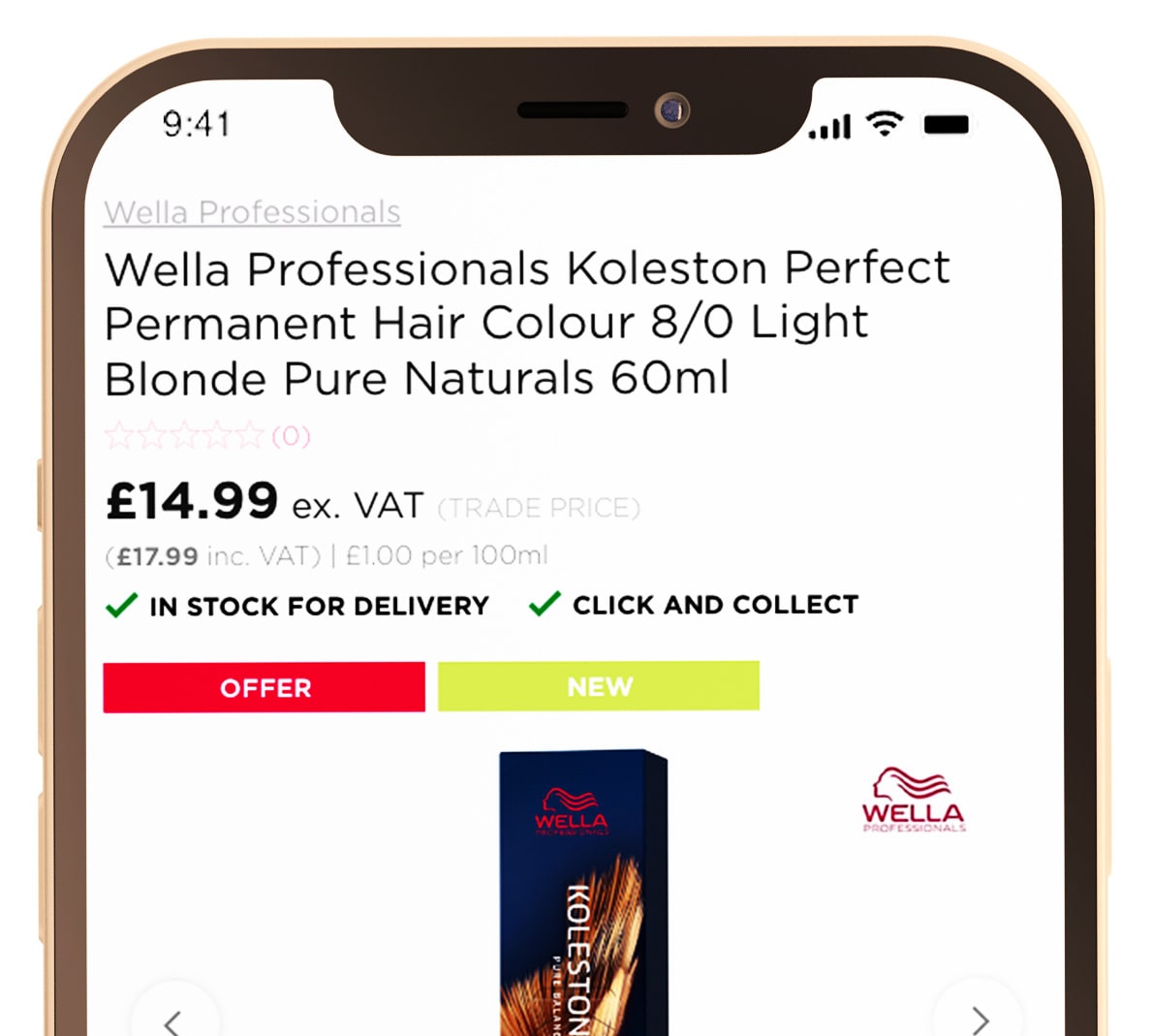 Check your inbox for your payment and collection confirmation.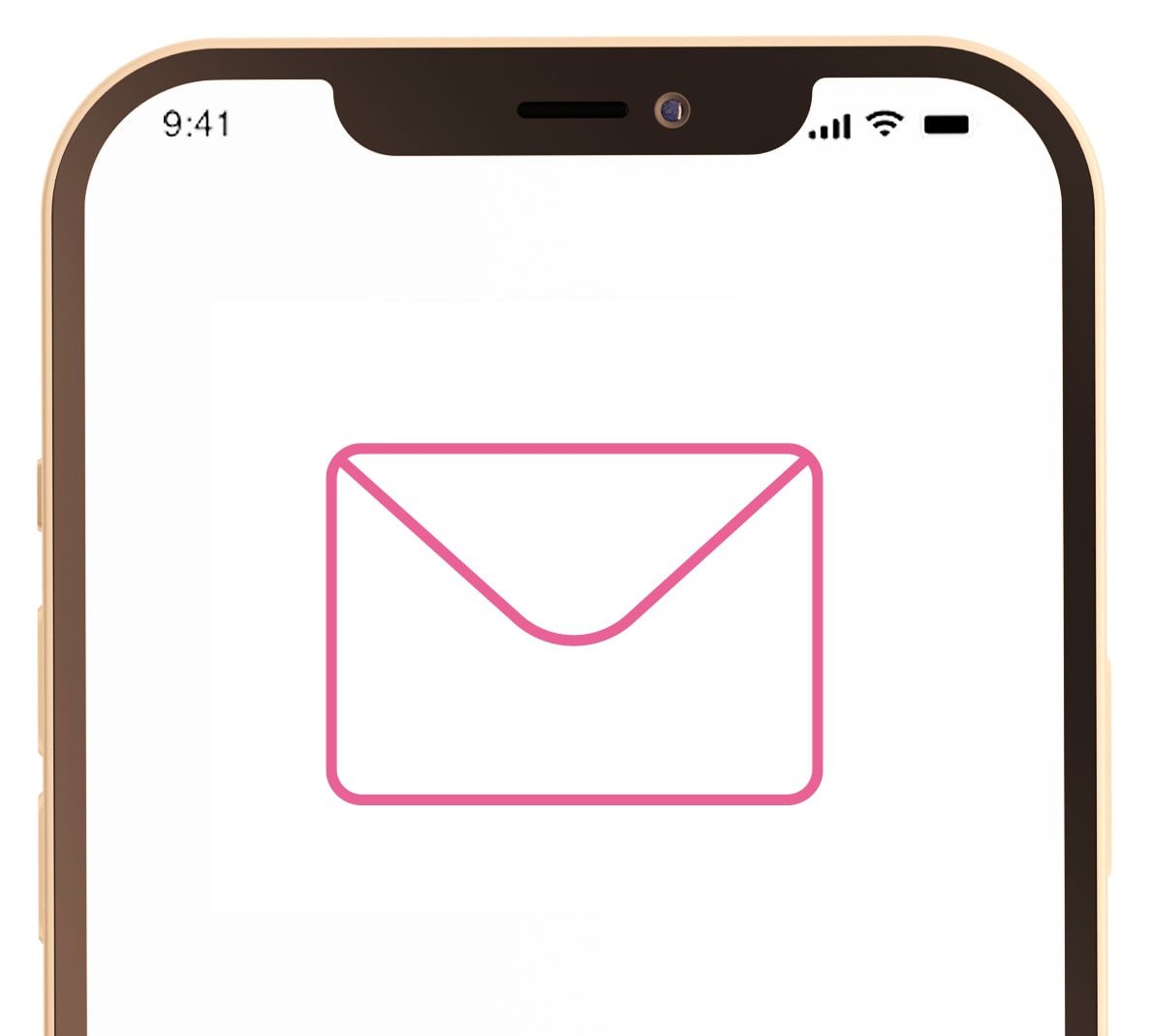 Head to your chosen store and pick up your items.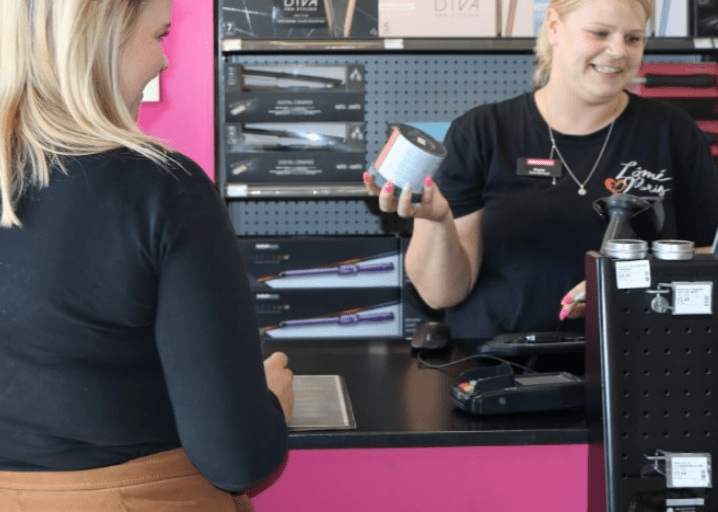 FAQs
Is Click & Collect available in my local store?
Our Click & Collect service is currently only available across the UK. Please check your local store opening times before you travel to pick up your order. To find the stores contact information and address, simply use our store locator.
Are all products on the website available for Click & Collect?
Our click & collect service is available across the majority of our product range. You can see if a product is applicable for click & collect by checking the product page. If the product you would like to purchase is currently not available for collection all of our products are applicable for next working day home delivery.
Is Click & Collect free?
Yes! Click & Collect requires no minimum spend and delivery is free of charge.
How long will it take for my order to be ready to collect?
We kindly ask that you allow at least three hours for your selected store to receive your order and prepare it for collection. We will send you an email confirming your order is ready to collect, which is when you will be able to travel to your local store.
If you would like same day collection then please place your online order before 2:30pm. Any orders placed after this time will usually be ready for next day collection.
How long will you hold my order?
We will hold your Click & Collect order in-store for seven days before putting the items back in stock. If you haven't collected your order within these seven days then we will process a full refund. This will take 3 to 10 business days to appear in your account.
What should I bring to the store when collecting my order?
Please bring your confirmation email to collect your order. If someone else is collecting your order on your behalf, they must have a copy of the confirmation email.
What should I do if I've changed my mind on a purchase?
We are unable to cancel or amend Click & Collect orders after they have been placed. If your order is not collected after seven days then we will process a full refund onto your original payment method.
There is an item missing in my order. Why has this happened?
When placing orders, sometimes an item may no longer be available when we come to pick it from the shelves. If we are unable to fulfil an order for any reason then we will automatically refund that item. Full details will be on your 'ready to collect' email.
What should I do if I want to refund/exchange an item after collecting my order?
Please return to the store where you collected your order. This is because we are unable to process Click & Collect refunds in other stores. If paid via credit card, the store will be able to refund you. If paid via PayPal, the store will action your refund request to our central customer service team. Subject to stock availability, exchanges will be processed in-store.
I haven't received my 'ready for collection email' and it's been over 3 hours?
Sometimes your emails from us will go into Spam/Junk folders instead of your inbox so please always check this first.
If after this time, you have not received your confirmation, Please contact your collection store or our customer service teamwho will be happy to look into this for you.
Haven't found the answer you were looking for here? Check out our full FAQsfor more information.