10 Dos and Don'ts for
DIY Waxing
Waxing is a beauty treatment that can both intrigue and scare us. On one hand, it gives your body ultra-smooth skin with no hair for four to six weeks. On the other, it can be a painful experience with potentially damaging consequences if not done safely and correctly.
However, we've got you covered for all your waxing woes! From the best preps, to which wax to choose, to the post-waxing activities to avoid, follow our 10 dos and don'ts so you can always achieve a comfortable and luxurious waxing at home!
#1 DO: Prepare your skin properly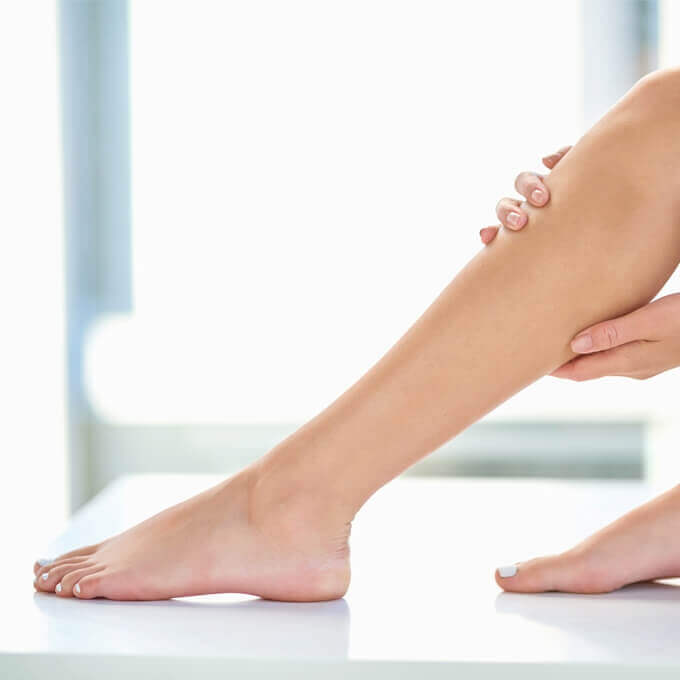 It's always vital that your skin is ready before you begin waxing. Whether it's your eyebrows, chest or legs, make sure it's clear with no cutting, bruising or acne. Why? If your skin has any irritation, you run the risks of skin infections, burns and abrasion.
One of the best ways you can prevent any of the above risks pre and post-waxing is through exfoliation. Not only will exfoliation remove dead skin cells, but it will also minimise the risk of ingrown hairs (do NOT pick them!) and remove any dirt that clogs up the pores. Make sure you exfoliate your skin gently with a scrub and keep up a daily routine a few days after your wax so your hairs will grow healthily. Another great way of preparing your skin is with soothing pre-wax lotions and sprays. For example, why don't you try the refreshing S-PRO Tea Tree Pre Wax Spray?
#2 DON'T: Drink alcohol or caffeine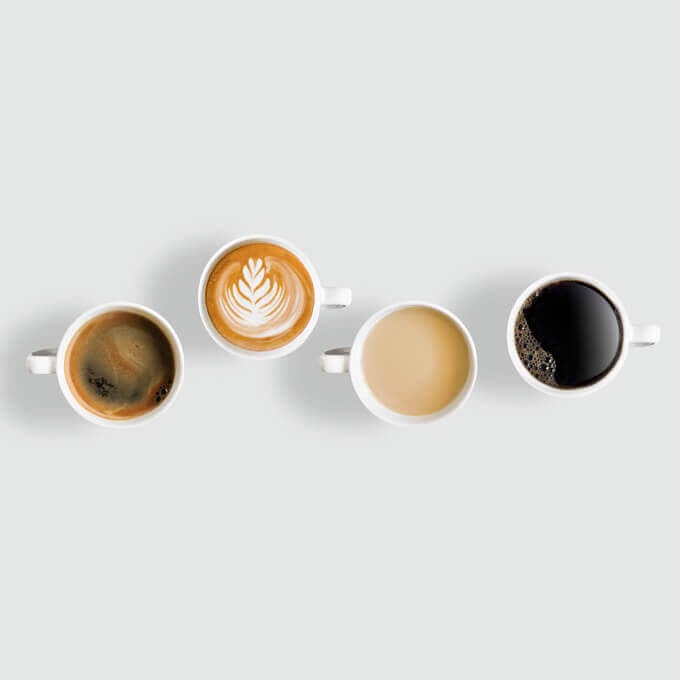 It sounds tempting to have a drink of your favourite wine or coffee by your side during your luxury waxing. However, you'll probably want to leave them for later once you find out how they can affect your treatment. Alcohol and caffeine both have dehydrating properties, which can tighten the pores around hair and make waxing a more painful experience. If you're for looking that extra kick, have your drink a few hours before you wax.
#3 DO: Choose your wax wisely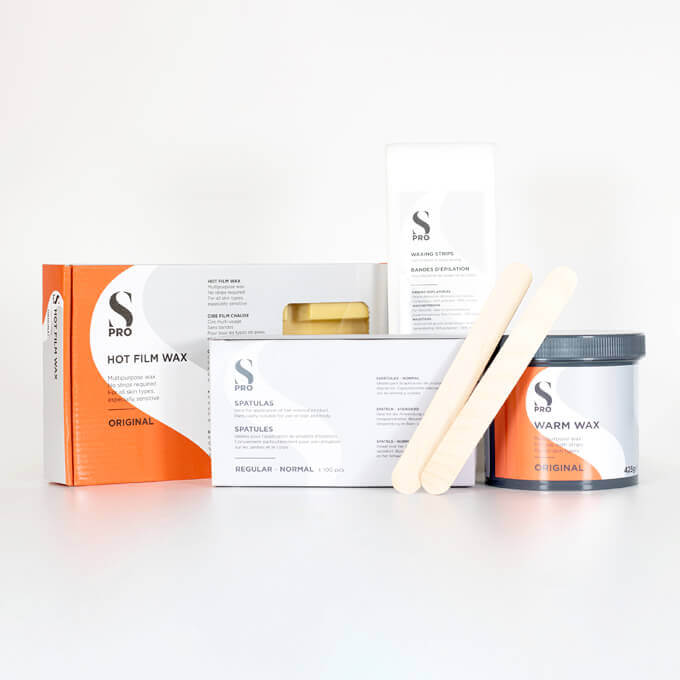 From soft to strip wax, it can feel overwhelming knowing which one to pick for your treatment. However, we've got you covered! Here's our lowdown on each type of wax so you always know which one to pick for which area you want to treat.
• Warm wax: Warm wax is great on most hair types and all areas of the body. It helps open up skin pores so the deepest rooted of hairs can be removed with control. What does this mean? A less painful waxing experience!

• Strip wax: Strip wax involves applying a thin layer of wax onto your desired area with a spatula before pulling it off with a fabric strip or a paper strip. This technique is best used on larger areas of the body as it's quicker to apply and remove than others.

• Crème wax: A soothing option perfect on sensitive skin, crème wax has moisturising agents, meaning your skin will remain smooth and nourished during your treatment. Whether you prefer it scented or not, S-PRO offers a variety of crème waxes in flavours such as Tea Tree, Vanilla and Fruit Smoothie!

• Soft wax: Soft wax is a gentle option great on both large and sensitive areas of your body. This is because it adheres to the skin better than hard wax. The best part? It has exfoliating properties, meaning it's capable of removing dead skin cells as well as hair.

• Hot wax: Hot wax often comes in beads, blocks and pellets that is melted in a wax heater and has less of an 'ouch' factor compared to other wax types. While it's commonly used on intimate areas of your body, it's become popular to use on larger areas recently. Why? It can remove the most stubborn of hair! This is because you have to leave the wax on your skin a minute prior to removal.
#4 DON'T: Wax hair that's too long or short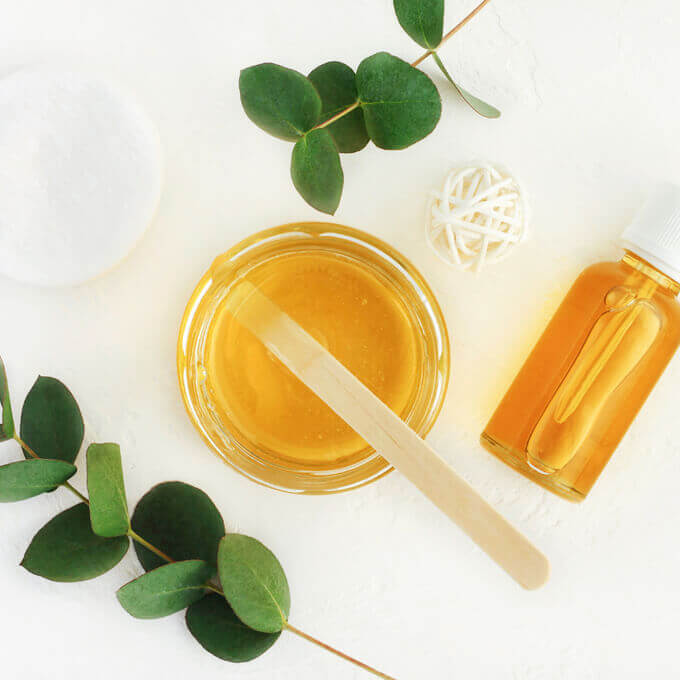 You're probably assuming waxing will get rid of any hair no matter its length. However, length can actually be a huge factor in your treatment's effectiveness. If your hair's too long, you run the risk of an unpleasant and uncomfortable waxing. Why? Your hair can end up tangled and knotted below the wax while also attracting potential dirt. If your hair's too short, the wax has no foundation to stick onto, meaning it will peel off your skin as you pull it off.
The ideal hair lengths prior to waxing should between a quarter of and three-quarters of an inch. These lengths will help the wax adhere to your skin and grab the hairs easily. If your hair is too long and you don't want to shave, gently trim it with scissors a few days before your treatment.
#5 DO: Be careful during application and removal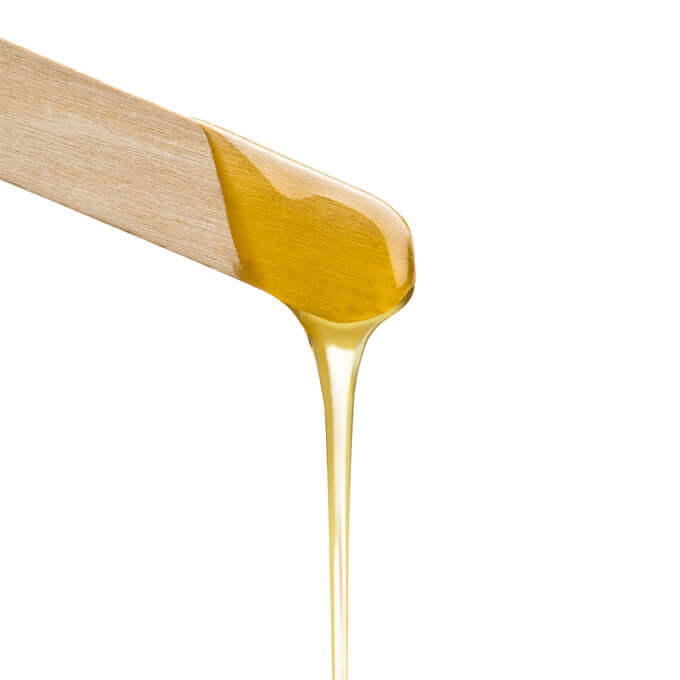 Your main aim when waxing is to pull unwanted hairs out from the root. To avoid potential breaking, it's important for you to always apply and pull the wax off safely and correctly. When applying, smear your wax in the same direction as your hair growth so it will settle on your skin. When removing, you must pull it off quickly against your hair growth in strokes that are parallel to the area of your body. Doing otherwise increases the risk of ingrown hair.
#6 DON'T: Use a razor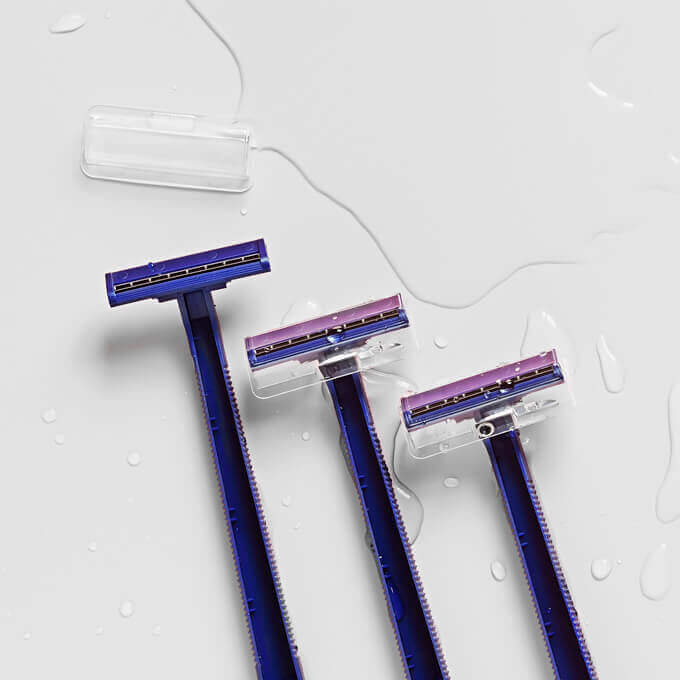 It will be tempting to pick up your razor to shave that pesky stubble following your waxing. If you're a real smooth seeker, this is the last thing you should do. When your hair regrows after a wax, it will come out softer and finer due to it being removed from the root. While shaving is a quick fix, it doesn't target the root, meaning hair will grow out quicker and is prone to being thicker. If you really have to shave before your next waxing, do it at minimum three weeks in advance so you have time to let it grow into an appropriate length.
#7 DO: Keep to a post-wax routine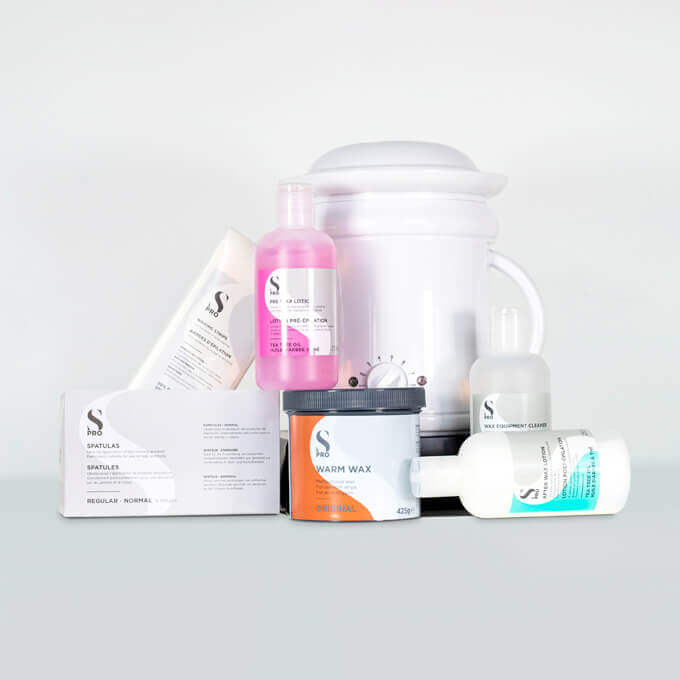 Always make sure you stick to a regular post-wax care routine to protect your skin's natural moisture and prevent potential ingrown hairs or infection. For a few ideas, try calming post-wax lotions and oils such as the S-PRO Aloe Vera & Lavender After Wax Lotion to keep your skin hydrated thanks to its calming blend of oils and moisturising agents. Wear soft loose-fitting clothes to give your skin some air to breathe, as anything tight such as workout gear can cause irritation and potential infection. The results? Silky smooth skin that looks and feels fabulous!
#8 DON'T: Exercise excessively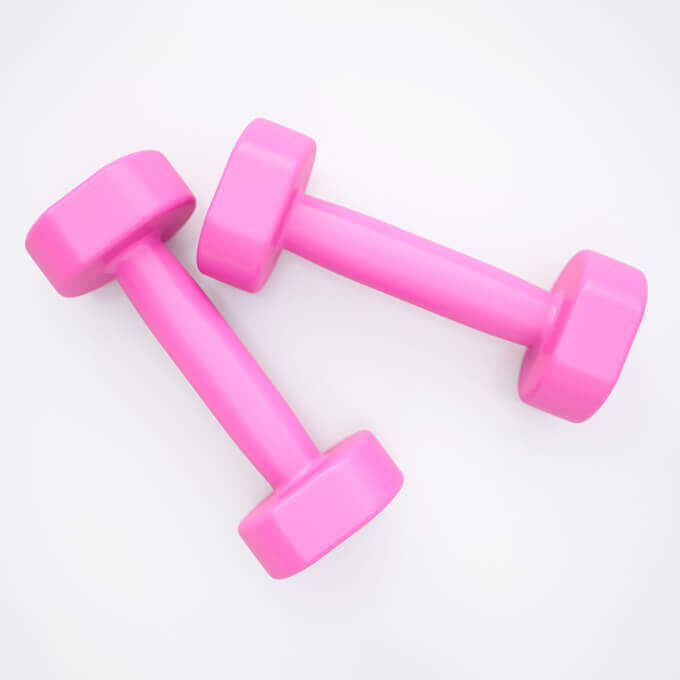 While you might want keep up your exercise regime straight after your waxing, it's best to leave it for a day or two to let your body relax. Why? Activities such as running, pilates, cycling and Bikram yoga lead to sweating, which further leads to skin irritation and a higher risk of infection. We also recommend for you to avoid swimming for a few days following your waxing as chlorine can aggravate sensitive skin and have drying effects. If you waxed in a sensitive area, exercising can to lead to discomfort, possible redness and breakouts for a prolonged period.
#9 DO: Relax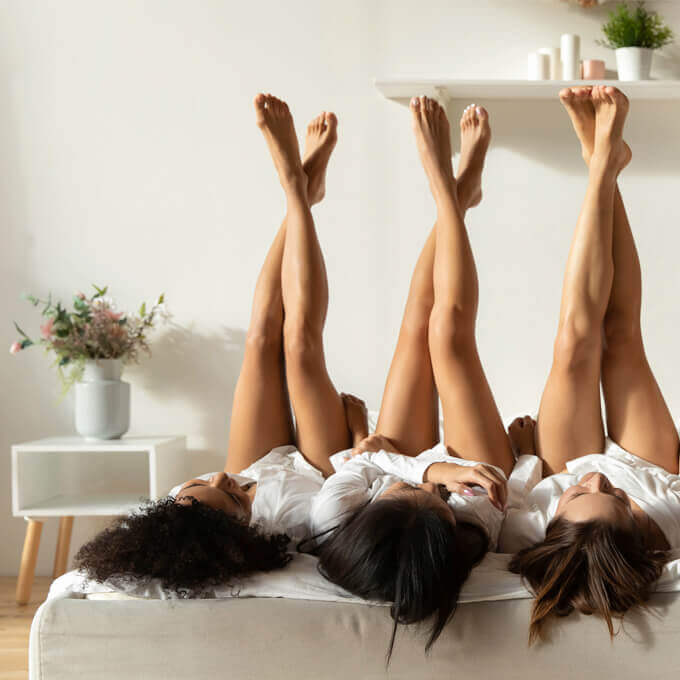 The best thing you can do before and during your wax is be as relaxed as possible. Remember that it's supposed to give your skin silky smooth results that will last longer than other hair removal techniques such as shaving. If you're anxious over the pain, take some ibuprofen or use tooth numbing cream around the area before your treatment as stress can cause your body to tense up and make waxing a more painful experience. If you're on your period, avoid waxing at all costs as the low oestrogen levels can cause skin to be ultra-sensitive. If you have the right mind-set, you can make your waxing a calming luxury treatment.
#10 DON'T: Expose your skin to heat
As hair protects your skin from heat, freshly waxed areas will be more vulnerable and sensitive following your treatment. Hot water will widen your pores, meaning a higher risk of infection and ingrown hairs. Sunlight can cause rashes and burning, making sun cream an essential protection barrier if you want to take a stroll down the beach. For the first few days following your waxing, avoid the following:

• Hot baths/showers
• Saunas
• Massages
• Tanning beds/sunbathing
• Jacuzzis/ hot tubs