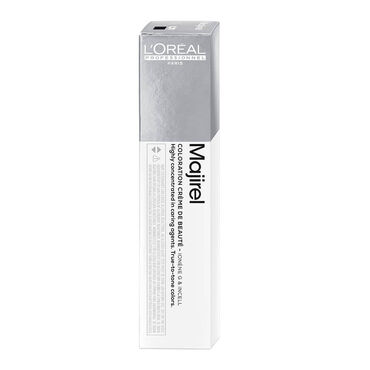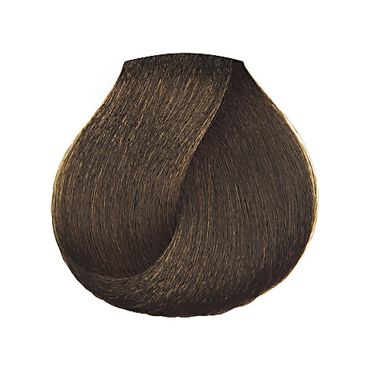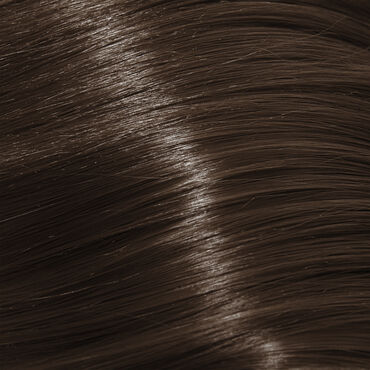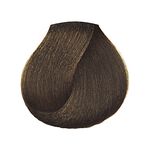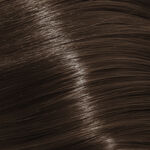 Scroll to Zoom
Pinch to zoom
Free Developer
*FREE 1L Developer when you buy any 6 from the L'Oréal Professionnel Majirel Range
*FREE 1L Developer added to basket automatically
Mix & match
While stocks last
Free Action Camera
FREE Softech Action Camera when you spend £100 within *selected brands.
*Terms & Conditions apply. Find out more
Features & benefits
Rich, permanent hair colour
Provides perfect coverage of grey hair
Wide palette of rich tones and shades
Enriched with Ionéne G and Incell
Helps strengthen and reinforce the hair fibre
In Stock
Delivery Lead Time:

Available for next day delivery
Colour:

5 Light Brown

1

1 Black

6.23

6.23 Dark Iridescent Golden Blonde

3

3 Dark Brown

4

4 Brown

8.2

8.2 Light Iridescent Blonde

5

5 Light Brown

6

6 Dark Blonde

6.32

6.32 Dark Golden Iridescent Blonde

7

7 Blonde

8

8 Light Blonde

9

9 Very Light Blonde

10

10 Lightest Blonde

4.3

4.3 Golden Brown

5.3

5.3 Light Golden Brown

5.35

5.35 Light Golden Mahogany Brown

4.0

4.0 Deep Brown

5.0

5.0 Deep Light Brown

6.0

6.0 Deep Dark Blonde

7.0

7.0 Deep Blonde

8.0

8.0 Deep Light Blonde

9.0

9.0 Deep Very Light Blonde

5.52

5.52 Light Mahogany Iridescent Brown

5.4

5.4 Light Copper Brown

5.6

5.6 Light Red Brown

6.1

6.1 Dark Ash Blonde

6.3

6.3 Dark Golden Blonde

6.34

6.34 Dark Golden Copper Blonde

6.35

6.35 Dark Golden Mahogany Blonde

6.52

6.52 Dark Mahogany Iridescent Blonde

7.1

7.1 Ash Blonde

7.3

7.3 Golden Blonde

7.31

7.31 Golden Ash Blonde

7.4

7.4 Copper Blonde

7.43

7.43 Copper Golden Blonde

8.04

8.04 Light Natural Copper Blonde

8.1

8.1 Light Ash Blonde

8.3

8.3 Light Golden Blonde

8.31

8.31 Light Golden Ash Blonde

8.45

8.45 Light Copper Mahogany Blonde

9.1

9.1 Very Light Ash Blonde

9.13

9.13 Very Light Beige Blonde

9.33

9.33 Very Light Deep Golden Blonde

10.1

10.1 Lightest Ash Blonde

10 1/2.1 Lightest Pale Ash Blonde

10.31

10.31 Lightest Golden Ash Blonde

8.34

8.34 Light Golden Copper Blonde

7.44

7.44 Deep Copper Blonde

8.13

8.13 Light Beige Blonde

9.3

9.3 Very Light Golden Blonde

6.53

6.53 Dark Mahogany Golden Brown

8.12

8.12 Light Ash Iridescent Blonde

7.23

7.23 Iridescent Golden Blonde

5.8

5.8 Light Mocha Brown

6.8

6.8 Dark Mocha Blonde

7.8

7.8 Mocha Blonde

5.12

5.12 Light Ash Iridescent Brown

5.15

5.15 Light Ash Mahogany Brown

4.35

4.35 Golden Mahogany Brown

5.32

5.32 Light Golden Iridescent Brown

7.35

7.35 Golden Mahogany Blonde

4.45

4.45 Copper Mahogany Brown

6.45

6.45 Dark Copper Mahogany Blonde

6.46

6.46 Dark Copper Red Blonde

4.56

4.56 Mahogany Red Brown

7.13

7.13 Beige Blonde

6.03

6.03 Dark Natural Golden Blonde

7.03

7.03 Natural Golden Blonde

8.03

8.03 Light Natural Golden Blonde
Delivery Lead Time:

Available for next day delivery
L Oreal Majirel is a permanent hair colour which provides the perfect coverage of up to 100% white hair. Majirel guarantees rich, deep, intense colour and long lasting coverage with superior resistance to fading. The highly advanced Majirel technology restores and protects the natural hair fibre from the core to the surface, providing superior conditioning and all-over shine.

Mixed to various depths and intensities, Majirel provides long-lasting colour that cares. For full head or partial colouring, from blondes to natural colours and vibrant, fashionable shades. Majirel's formula is enriched with Incell and Ionene G, which help to strengthen and reinforce the hair fibre. Hair feels softer to the touch, and is left looking glossy.
Development time: 35 minutes. Depending on service provided, total service time may vary.
Aqua / Water, Cetearyl Alcohol, Oleth-30, Hexadimethrine Chloride, Ammonium Hydroxide, Oleic Acid, Oleyl Alcohol, 2,4-Diaminophenoxyethanol Hcl, P-Aminophenol, M-Aminophenol, Sodium Metabisulfite, Ethanolamine, 6-Hydroxyindole, Thioglycerin, -2,5-Diamine, Ammonium Thiolactate, 2-Methyl-5-Hydroxyethylaminophenol, Pentasodium Pentetate Benzyl Alcohol, 2-Oleamido-1,3-Octadecanediol, Resorcinol
Featured Products
Customer Reviews
100% of customers liked this product
Posted
Comment
I have been using this product for many years and find the coverage and colour very good therefore find no reason to change.
Does what it states on the box.
Majirell hair colours for permanent coverage.
I always use this brand of permanent hair colour as it is not as harsh on your hair as other brands and leaves it soft not feeling like straw
I have used this product for 10 years and find it very good.