Clippercide Hair Clipper Spray 340g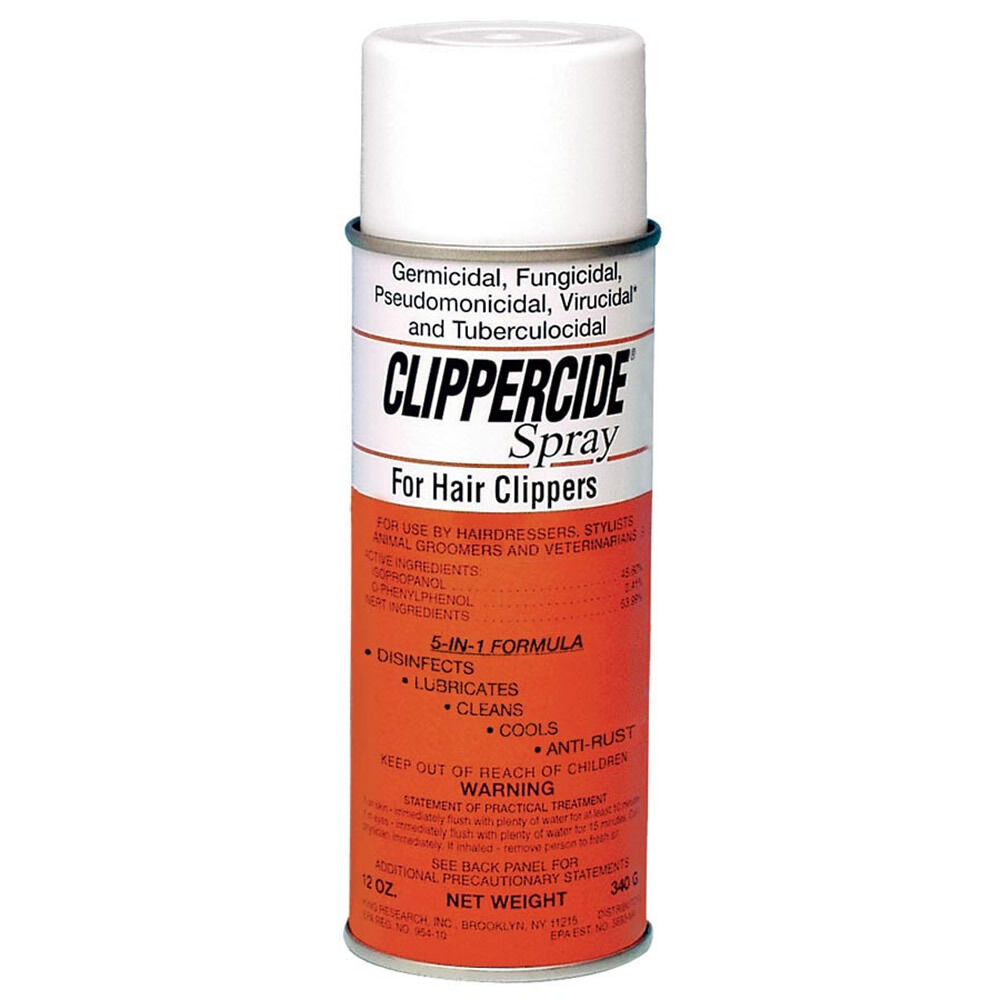 923420
Important information:
Please note this product is prohibited for sale in Ireland.
Overview
Clippercide spray for hair clippers
Cleans, cools, disinfects, lubricates, prevents rust
An essential product to maintain hygiene
In 340g aerosol spray
Description
For metallic hair clippers and implements, Clippercide's exclusive five-in-one formula disinfects, lubricates, cleans, cools and prevents rust in 10 minutes or less. An essential product for keeping electrical hair accessories in top condition for longer.

Disinfects - complies with OSHA and state board rules. EPA-registered bactericide, fungicide and virucide. Kills HIV-1 and TB.
Lubricates blades - Clippercide leaves a thin film of lubricant that reduces friction and keeps blades sharp.
Cleans - aerosol spray blows hair, dust and particles from between clipper teeth.
Cools - aerosol spray cools blades on contact.
Prevents rust - anti-rust formula protects blades and prolongs clipper life. Supplied as a 340g aerosol spray.
Directions for Use
Make sure clipper is turned off. Thoroughly clean and remove organic soil and foreign substances from clipper blades. Hold can upright about 6 to 8" away from blade surface. Thoroughly spray through teeth of clipper blades
Recently Viewed Products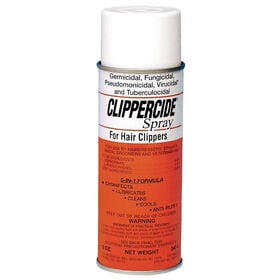 <ul><li>Clippercide spray for hair clippers</li><li>Cleans, cools, disinfects, lubricates, prevents rust</li><li>An essential product to maintain hygiene</li><li>In 340g aerosol spray</li></ul>