XP200 Natural Flair Permanent Hair Colour - 7.46 Copper Red Blonde 100ml
162262 - 7.46 Copper Red Blonde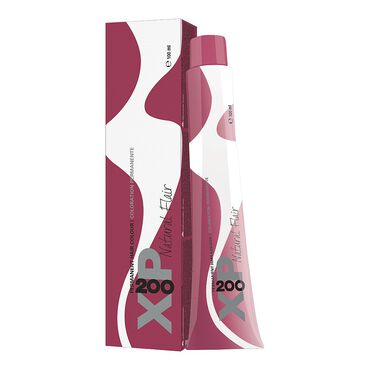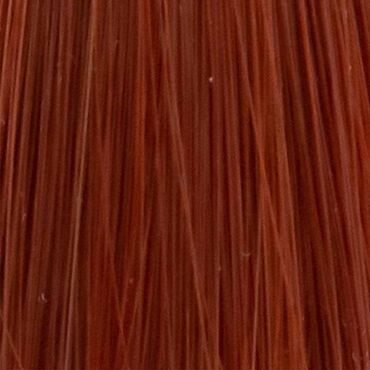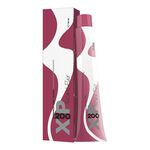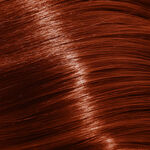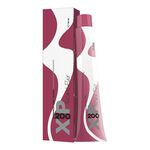 Scroll to Zoom
Pinch to zoom
FREE DEVELOPER
Across our selected XP Family of Colour Range
Buy any 6+ to choose your free 1L XP100/200 Developer
Mix & Match, While stocks last
Features & benefits
Micro colour pigment for better penetration
Up to 100% grey coverage and long lasting colour
Gentle formula with plant extracts and vitamin C
65 Natural and Reflex shades and 4 developers
Improved shade performance within the super lightener range giving up to 4.5 levels of lift
In Stock
Delivery Lead Time:

Available for next day delivery
Colour:

7.46 Copper Red Blonde

1.0

1.0 Black

3.0

3.0 Dark Brown

4.0

4.0 Brown

5.0

5.0 Light Brown

6.0

6.0 Dark Brown

7.0

7.0 Blonde

8.0

8.0 Light Blonde

9.0

9.0 Very Light Blonde

10.0

10.0 Lightest Blonde

4.00

4.00 Intense Brown

5.00

5.00 Light Intense Brown

6.00

6.00 Dark Intense Blonde

7.00

7.00 Intense Blonde

8.00

8.00 Light Intense Blonde

9.00

9.00 Very Light Intense Blonde

6.1

6.1 Dark Ash Blonde

8.1

8.1 Light Ash Blonde

9.1

9.1 Very Light Ash Blonde

10.1

10.1 Lightest Ash Blonde

2.10

2.10 Blue Black

5.12

5.12 Lightest Ash Irise Brown

7.13

7.13 Ash Gold Blonde

9.13

9.13 Very Light Ash Gold Blonde

4.15

4.15 Ash Mahogany Brown

9.2

9.2 Very Light Irise Blonde

3.20

3.20 Dark Intense Violet Brown

4.22

4.22 Deep Violet Brown

7.23

7.23 Irise Gold Blonde

5.26

5.26 Light Violet Red Brown

4.3

4.3 Gold Brown

5.3

5.3 Light Gold Brown

6.3

6.3 Dark Gold Blonde

8.3

8.3 Light Gold Blonde

10.3

10.3 Lightest Gold Blonde

7.03

7.03 Natural Gold Blonde

9.31

9.31 Very Light Gold Ash Blonde

10.31

10.31 Lightest Gold Ash Blonde

6.32

6.32 Dark Gold Irise Blonde

10.32

10.32 Lightest gold Irise Blonde

5.34

5.34 Light Gold Copper Brown

7.34

7.34 Gold Copper Blonde

4.35

4.35 Gold Mahogany Brown

5.35

5.35 Light Gold Mahogany Brown

6.35

6.35 Dark Gold Mahogany Blonde

7.35

7.35 Gold Mahogany Blonde

4.4

4.4 Copper Brown

6.4

6.4 Dark Copper Blonde

7.4

7.4 Copper Blonde

8.40

8.40 Light Intense Copper Blonde

5.45

5.45 Light Copper Mahogany Brown

8.45

8.45 Light Copper Mahogany Blonde

7.46

7.46 Copper Red Blonde

5.5

5.5 Light Mahogany Brown

4.53

4.53 Mahogany Gold Brown

6.53

6.53 Dark Mahogany Gold Blonde

4.6

4.6 Red Brown

5.6

5.6 Light Red Blonde

3.65

3.65 Dark Red Mahogany Bown

SE.0

SE.0 Super Natural Lightening

SE.1

SE.1 Super Ash Lightening

SE.2

SE.2 Super Irise Lightening

P.01

P.01 Pastel Ash

P.02

P.02 Pastel Irise

P.021

P.021 Pastel Champagne Rose
Delivery Lead Time:

Available for next day delivery
XP200 Natural Flair is a gentle ultra-cosmetic permanent hair colouring cream featuring plant extracts to respect the hair and create gorgeous, natural colour results. Its gentle formula is created using natural extract from palm seed and coconut to protect against damage and guarantee shade stability whilst creating the most natural, translucent colour effects.

The XP200 Permanent colour range includes over 60 natural and reflex shades; including coppers, ashes, reds and golds all containing micro colour pigments for better penetration and longer lasting colour. The Super lightener series is enriched with vitamin C for optimal condition when lifting up to 4.5 levels.

With up to 100% Grey coverage, XP200 features sequestering agents to protect the hair from daily pollution and deliver improved shade performance. XP200 is the perfect choice for you and your clients seeking permanent results.
For professional use only
Aqua (Water), Cetearyl Alcohol, Ceteareth-12, Urea, Ammonium Hydroxide, Peg-2 Oleamine, Sodium Cetearyl Sulfate, Oleyl Alcohol, Pentasodium Pentetate, 4-Amino-2-Hydroxy, Stearic Acid, Palmitic Acid, P-Aminophenol, 4-Amino-M-Cresol, Sodium Metabisulfite, Glycerin, Parfum (Fragrance), Phenyl Methyl Pyrazolone, Ascorbic Acid, P-Phenylenediamine, Linalool, Limonene, (F01)Cont. : 3-6
Featured Products
Customer Reviews
100% of customers liked this product
Posted
Comment
Covers my grey hair exceptionally well.
Covers grey really well, easy to use