I.Nails Express Short Round Tips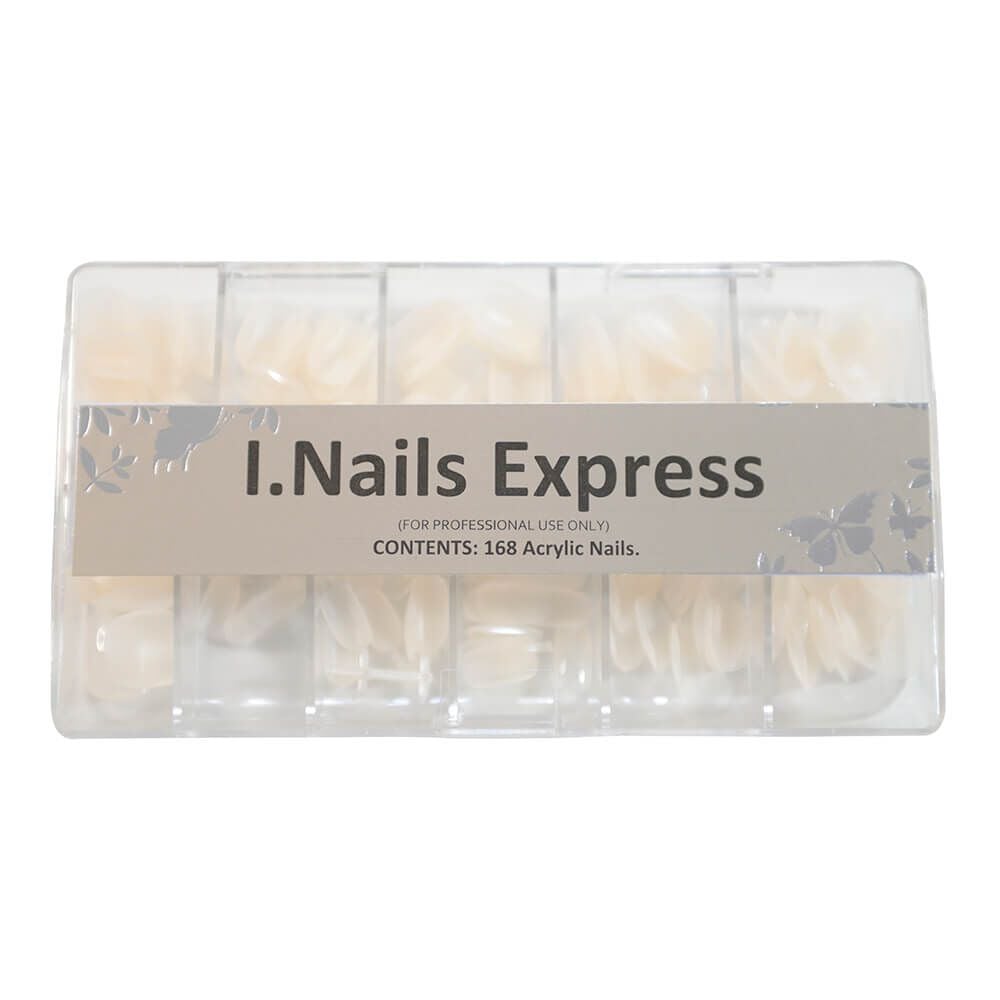 815778 - Short Round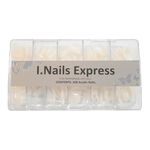 Overview
The fastest, easiest permanent nail extension application system ever
Guaranteed to last 2-3 weeks
A variety of sizes, shapes and lengths to suit all preferences
Suitable for all nail types
To be used with the I. Nails Express® system
Description
Are you seeking nail extensions that are easy to apply, produce no solvent odour, can fit your existing nails well and prove as permanent and hard-wearing as traditional acrylic extensions? Then you could benefit from this unique nail extensions system.

I. Nails Express® Acrylic Extension system is the only true innovation in nail industry for decades; it changes the definition of how to apply false nails. I.Nails express uses exclusive new products to produce nail extensions that are equal in quality to salon-standard acrylic extensions, with results that last up to 3 weeks.

I.Nails Express® application is quick and easy. After preparing nails, apply a thin layer of I.Nails Express® Acrylic Primer to the dry nail surface. Apply one drop of I.Nails Express® Liquid Acrylic to the top inside of the nail, press your chosen I.Nails Express® tip half way down then push back to the cuticle. Cure under the I.Nails Express® LED beam projector for approximately 30 seconds. Tidy and paint nails as desired.
Directions for Use
1. Preparation of natural nails is the same as for any nail extension system. Check for damage and infection, trim and file as required. (Use of Electronic Nail File is recommended.) Ensure nail plate surface is clean, dry and smooth (light filing and pushing back cuticle may be required).

2. Ensure correct size of nail is chosen by dry fitting. Apply thin film of I.Nails Express Acrylic Primer directly from our Primer Pen.

3. Remove nail from sprue, apply one drop of I.Nails Express Liquid Acrylic to top inside of nail.

4. Apply nail to nail plate by pressing on half way down and pushing back to cuticle, press into side walls. (Ensuring adhesive completely covers nail plate without air bubbles)

5. Cure I.Nails Express Liquid Acrylic under our LED Beam Projector for approximately 30 seconds. Lightly file any excess dried Acrylic from side wall and cuticle areas. Finish with I. Nails Gel Topcoat.