Satin Strands Weft Full Head Human Hair Extension - Rio Nights 22 Inch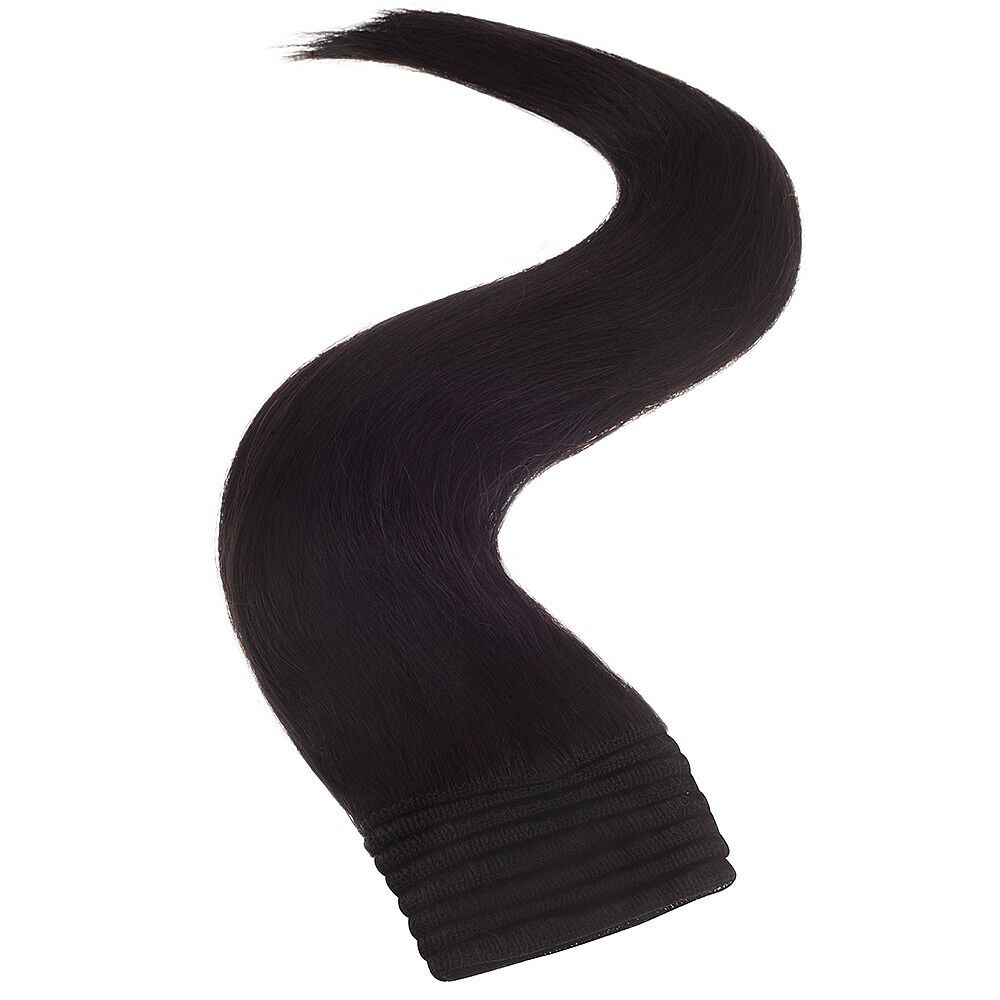 162676 - Rio Nights
UNABLE TO SHIP TO REPUBLIC OF IRELAND
Unfortunately we are currently unable to ship this item to the Republic of Ireland due to changes in cross border regulations. However, this product may be available in one of our stores. Click Here to find your nearest store.
CLEARANCE MULTIBUY
BUY 1 ITEM, SAVE 25%
BUY 2 ITEMS, SAVE 35%
BUY 3 ITEMS OR MORE, SAVE 50%
Mix & Match across all Clearance items

Hurry! While stocks last
This offer cannot be combined with any other promotion or voucher
Unavailable for Delivery

Please be aware that we are currently unable to ship hair extensions to the Republic of Ireland due to changes in cross border regulations. Please contact your local store to see if these items can be purchased using our 'Call and Deliver' Service.
For more information on Call and Deliver, please Click Here.
Important information:
Please note that due to hygiene purposes, all hair extensions and hair pieces are non-refundable.
Overview
100% Premium Human Hair
Add length, volume and or highlights
Long-lasting and natural looking
Available in 13 beautiful colours
Create a luxurious style for an affordable price
Description
Satin Strands Premium Human Hair Extensions feature unique shade blends that are a great match with with almost any hair colour. These extensions also blend well with relaxed and straight textured hair, and can be used in various hair extension application methods (i.e. bonding, weaving or with snap clips). Professional application is recommended and always consult a professional stylist prior to application.
Directions for Use
Satin Strands can be applied with snap clips, bonding or weaving techniques using a needle and thread or liquid bonding adhesive.

WASH: Prior to washing, gently brush out hair starting from the tips and working your way up. Use cool or lukewarm water and salon quality shampoo. Do not scrub or bunch up the hair while lathering, wash going down the hair in one direction. Rinse out thoroughly. Apply salon quality conditioner to the tips of the hair. Gently comb out all tangles and completely rinse out. Pat hair dry with a towel, allow to air dry.

STYLE: If curls are desired, set damp hair on rollers and allow extensions to dry naturally. If use of heated appliances is necessary, we recommend use on the lowest heat settings. Avoid excessive heat as it can shorten the life of hair extensions. Always use a heat protectant spray. In order to prolong the hair longevity, avoid the use of styling products that contain alcohol.

MAINTENANCE: To avoid excessive tangling, brush hair often using a looper brush. Whilst sleeping, wrap or braid tangle free hair for the night. Make sure the hair is dry. Do not sleep with wet hair. During strenuous activity always wrap or braid tangle free hair away from the face. To prevent drying and tangling, use a small amount of leave-in-conditioner. Note: Tips may be trimmed if desired.


Ingredients
Premium Human Hair