Astonish Concentrate Disinfectant Zesty Lemon 500ml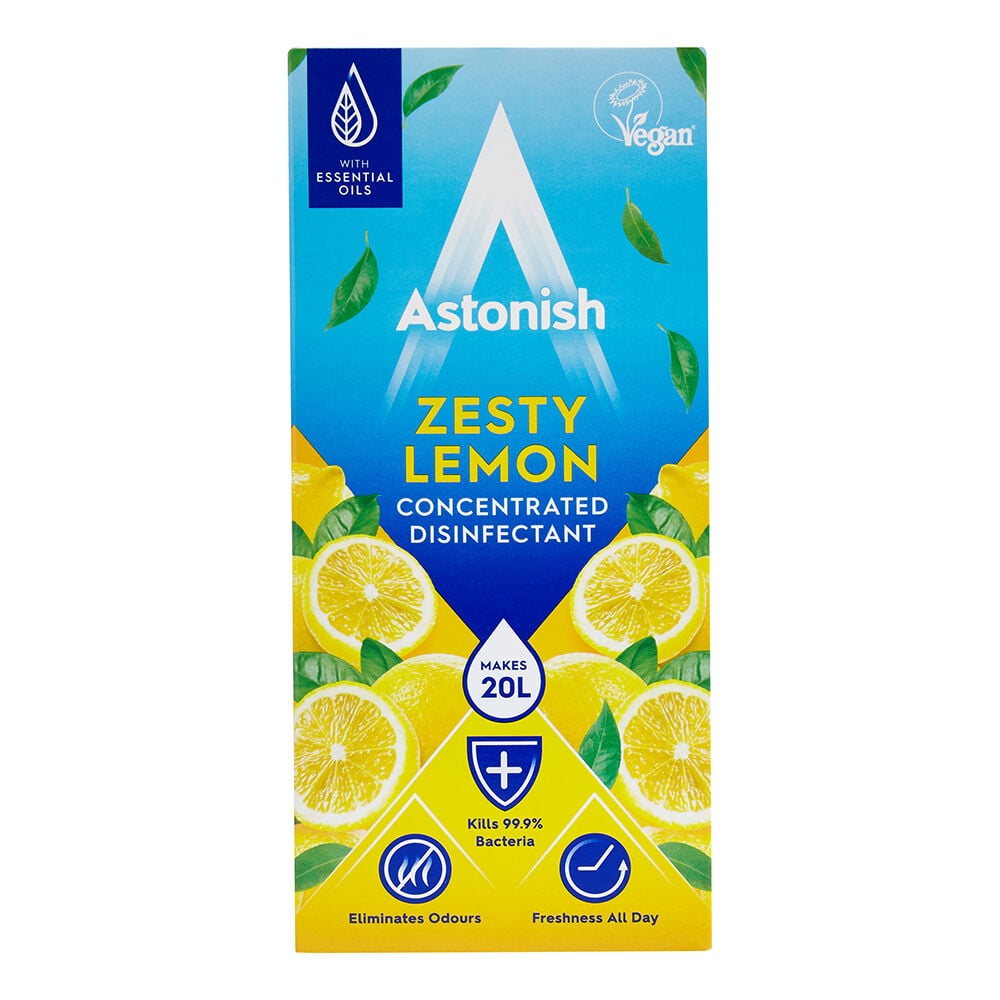 813063 - Zesty Lemon
Overview
Astonish Disinfectant Zesty Lemon 500ml
Eliminates germs and bugs on surfaces including E.coli, Salmonella, Listeria and MRSA
Kills 99.99% of bacteria
Eliminates Odours
Makes 20 Litres
Description
Astonish Disinfectant Zesty Lemon 500ml. Our new concentrated Disinfectants can be used to eliminate germs and bugs on surfaces around the home including E.coli and Salmonella. It's also great as a deodoriser in sinks, drains and toilets. We have added surfactants so the product is also a cleaner so can be used to clean floors, fridges, bins, cloths, surfaces, toilets, sinks.. the list is endless! This concentrated formula can be used neat or diluted 1:40 for use as a disinfectant. The product contains no solvents so not flammable..bonus!
Directions for Use
Important: Always use disinfectants safely. Always read the label.
One 15ml cap makes up to 600ml. Simply dilute 1 to 40 with water in a bucket.
Recently Viewed Products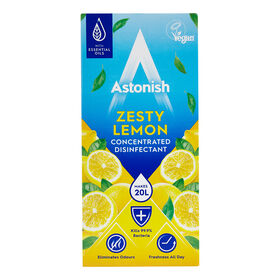 <ul><li>Astonish Disinfectant Zesty Lemon 500ml</li><li>Eliminates germs and bugs on surfaces including E.coli, Salmonella, Listeria and MRSA</li><li>Kills 99.99% of bacteria</li><li>Eliminates Odours</li><li>Makes 20 Litres</li></ul>