Silky Coloration Permanent Hair Colour - 5 Light Brown 100ml
507725 - 5 Light Brown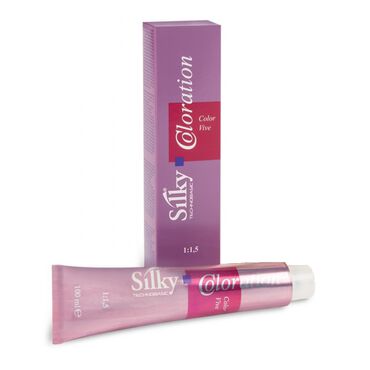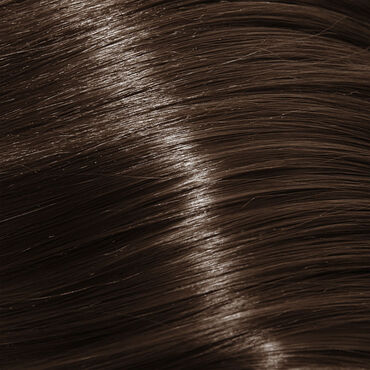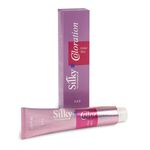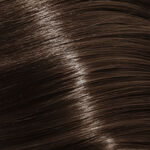 Scroll to Zoom
Pinch to zoom
Features & benefits
High performing hair colouring cream
Rich range of 98 shades
Extraordinary coverage 100%
Long-term colour stabiity
Easy to apply
Colour:

5 Light Brown

4.7

4.7 Chestnut Brown

6.7

6.7 Dark Chestnut Blond

5.74

5.74 Light Chestnut Copper Brown

7.74

7.74 Copper Chestnut Blonde

4.5 Mahogany Brown

55.66

55.66 Light Intense Red Brown

66.66

66.66 Dark Intense Red Blonde

77.66

77.66 Intense Red Blonde

77.44

77.44 Intense Copper Blonde

88.44

88.44 Light Copper Intense Blonde

11.0

11.0 Ultra-Light Intense Blonde

11.8

11.8 Ultra-Light Intense Pear Blonde

11.20

11.20 Ultra-Light Intense Irise Blonde

12.00

12.00 Extra Light Blonde

12.013 Extra Light Natural Beige Blonde

7.13 Irise Blonde

8.13 Light Irise Blonde

44.20 Intense Violet Brown

55.20

55.20 Light Intense Violet Brown

66.20

66.20 Dark Int Ense Violet Blonde

1

1 Black

2

2 Very Dark Brown

3

3 Dark Brown

4

4 Brown

5

5 Light Brown

6

6 Dark Blonde

7

7 Blonde

8

8 Light Blonde

9

9 Very Light Blonde

10

10 Extra Light Blonde

5.0

5.0 Light Intense Brown

6.0

6.0 Dark Intense Blonde

7.0

7.0 Intense Blonde

8.0

8.0 Light Intense Blonde

9.0

9.0 Very Light Intense Blonde

5.1

5.1 Light Ash Brown

6.1

6.1 Dark Ash Blonde

7.1

7.1 Ash Blonde

8.1

8.1 Light Ash Blonde

9.1

9.1 V. Light Ash Blon

1.10

1.10 Blue Black

9.13

9.13 Very Light Irise Blonde

5.3

5.3 Light Golden Brown

6.3

6.3 Dark Golden Blonde

7.3

7.3 Golden Blonde

8.3

8.3 Light. Golden Blonde

9.3

9.3 Very Light Golden Blon

5.34 Light Golden Copper Brown

6.34

6.34 Dark Golden Copper Blonde

7.34

7.34 Golden Copper Blonde

8.34 Lt. Golden Copper Blonde

5.35

5.35 Light Golden Mahogany Brown

6.35

6.35 Dark Golden Mahogany Blonde

7.35

7.35 Golden Mahogany Blonde

5.53

5.53 Light Golden Mahogany Brown

6.53

6.53 Dark. Mahogany Golden Blonde

7.53

7.53 Mahogany Golden Blonde

5.5 Light Mahogany Brown

6.5

6.5 Dark Mahogany Blonde

4.62

4.62 Red Irise Brown

5.62

5.62 Light Red Irise Brown

4.45

4.45 Copper Mahogany Brown

6.45

6.45 Dark Copper Mahogany Blonde

7.45 Copper Mahogany Blonde

5.64 Light Red Copper Brown

5.4

5.4 Light Copper Brown

6.4

6.4 Dark Copper Blonde

7.4

7.4 Copper Blonde

8.4

8.4 Light Copper Blonde

7.31

7.31 Golden Ash Blonde

8.31

8.31 Light Golden Ash Blonde

9.31

9.31 Very Light Golden Ash Blonde

10.31

10.31 Extra Light Golden Ash Blonde

90.01

90.01 Silver

900

900 Ultra Light Blonde

901

901 Ultra Light Ash Blonde

902

902 Ultra Light Irise Blonde

000

000 Lightener

066

066 Red

065

065 Red Mahogany

044

044 Copper

034

034 Golden Copper
Sily coloration cream is a permanent hair colour cream that changes the natural colour of hair by depositing latest generation coloring pigments inside the hair structure. Its specific formulation combines pure dyes and a blend of selected cosmetic substances for superior body and shine. 100% full coverage on white hair and available in 98 gorgeous shades.
Featured Products
Customer Reviews
100% of customers liked this product
Posted
Comment
Postage a little expensive.