Lomé Paris Permanent Hair Colour Crème, Natural 8.0 Light Blonde 100ml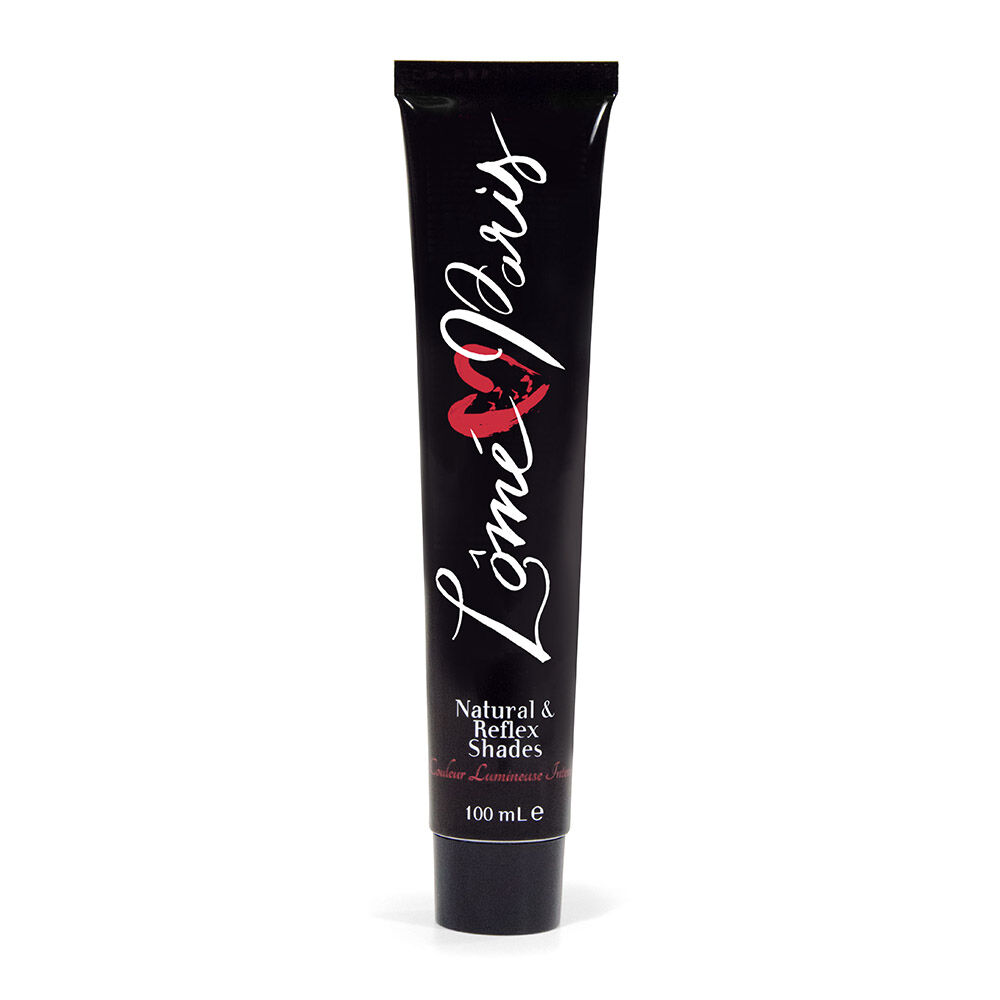 545517 - 8.0 light blonde
5+ FREE DEVELOPER 1L OR BUY 8 GET 3 FREE
THE BETTER VALUE PROMOTION WILL BE AUTOMATICALLY CALCULATED AT BASKET.
Please note, the 'Free Lome Paris Oxycream 1L' promotion will therefore not apply if your basket qualifies for the 'Buy 8 Get 3 Free' promotion since this is the better value offer. Unfortunately you cannot choose which offer you receive.

BUY 5 TUBES, GET A FREE LOME PARIS OXYCREAM 1L
Mix & Match across all Lomé Paris Tube Colour

Choice of developers on offer, while stocks last

Offer excludes clearance items



To qualify for this promotion, add 5 units to your basket, then from the pop-up window:
1. Choose your free developer
2. Click "Select as Bonus"
3. Then, click "Add Selected to Basket"
Check that your free item(s) have been added to your basket before proceeding to payment.

OR, BUY 8 TUBES, GET 3 TUBES FREE
Mix & Match across all Lomé Paris Tube Colour

Cheapest items free, while stocks last

Offer excludes clearance items

BUY MULTIPLES OF 5 (5, 10..) OR 11 (11, 22..) FOR OFFERS TO APPLY
Don't forget your developer!
To use this hair colour, you will also need to buy developer.
To shop our range of developers, please Click Here.
To understand what developer is and what you should be using, please Click Here.
8.0 light blonde

R

CONTRAST red

5.12

5.12 light brown ash pearl

4.15

4.15 brown ash mahogany

4.60

4.60 brown red intense

7.23

7.23 blonde pearl gold

4.8

4.8 brown mocha

M

CONTRAST magenta

6.23

6.23 dark blonde pearl gold

7.12

7.12 blonde ash pearl

5.4

5.4 light brown copper

7.1

7.1 blonde ash

8.1

8.1 light blonde ash

4.26

4.26 brown violet red

9.12

9.12 very light blonde ash pearl

4.35

4.35 brown gold mahogany

7.35

7.35 blonde gold mahogany

6.60

6.60 dark blonde red intense

6.34

6.34 dark blonde gold copper

8.34

8.34 light blonde gold copper

10.1

10.1 extra light blonde ash

8.8

8.8 light blonde mocha

4.65

4.65 brown red mahogany

9.1

9.1 very light blonde ash

6.45

6.45 dark blonde copper mahogany

7.13

7.13 blonde ash gold

2.10

2.10 black ash intense

7.43

7.43 blonde copper gold

6.32

6.32 dark blonde gold pearl

5.32

5.32 light brown gold pearl

6.46

6.46 dark blonde copper red

12.2

12.2 ultra blonde pearl

5.5

5.5 light brown mahogany

7.45

7.45 blonde copper mahogany

5.25

5.25 light brown pearl mahogany

5.6

5.6 light brown red

8.13

8.13 light blonde ash gold

6.52

6.52 dark blonde mahogany pearl

4.51

4.51 brown mahogany ash

9.13

9.13 very light blonde ash gold

4.30

4.3 brown gold

12.21

12.21 ultra blonde pearl ash

C

MIX copper

V

MIX violet

C

CONTRAST copper

4.45

4.45 brown copper mahogany

7.31

7.31 blonde gold ash

8.31

8.31 light blonde gold ash

9.31

9.31 very light blonde gold ash

5.55

5.55 light brown deep mahogany

5.52

5.52 light brown mahogany pearl

6.03

6.03 dark blonde natural gold

7.03

7.03 blond natural gold

8.03

8.03 light blonde natural gold

9.03

9.03 very light blonde natural gold

9.22

9.22 very light blonde deep pearl

9.23

9.23 very light blonde pearl gold

9.3

9.3 very light blonde gold

6.13

6.13 dark blonde ash gold

7.40

7.40 blonde copper intense

5.64

5.64 light brown red copper

6.64

6.64 dark blonde red copper

8.04

8.04 light blonde natural copper

4.56

4.56 brown mahogany red

9.33

9.33 very light blonde deep gold

8.30

8.30 light blonde gold intense

1.0

1.0 black

6.0

6.0 dark blonde

4.0

4.0 brown

5.0

5.0 light brown

7.0

7.0 blonde

8.0

8.0 light blonde

9.0

9.0 very light blonde

10.0

10.0 extra light blonde

5.HC

5.HC light brown high-cover

6.HC

6.HC dark blonde high-cover

7.HC

7.HC blonde high-cover

8.HC

8.HC light blonde high-cover

9.HC

9.HC verylight blonde high-cover

4.HC

4.HC brown high-cover

5.15

5.15 light brown ash mahogany

6.1

6.1 dark blonde ash

10.21

10.21 extra light blonde pearl ash

4.20

4.20 brown violet intense

5.35

5.35 light brown gold mahogany

6.35

6.35 dark blonde gold mahogany

5.3

5.3 light brown gold

6.3

6.3 dark blonde gold

7.3

7.3 blonde gold

8.3

8.3 light blonde gold

7.44

7.44 blonde deep copper

7.4

7.4 blonde copper

6.66

6.66 dark blonde deep red

6.8

6.8 dark blonde mocha

3.0

3.0 dark brown

12.0

12.0 ultra blonde

12.1

12.1 ultra blonde ash

R

MIX red
Overview
Glycerin, wheat protein and pro-vitamin B5 repair, condition and protect hair
Lifts hair up to 4 levels
Provides 100% grey coverage
Offers long-lasting colour with intense shine
Description
The Lômé Paris Permanent Colour Crème offers long-lasting colour while protecting the hair's structure. The Natural & Reflex shades lift hair up to 4 levels with 100% grey coverage, and each one features a blend of glycerin, wheat proteins and pro-vitamin B5. Together they repair the hair's fiber and maintain its moisture levels during the development process, leaving colour looking vibrant with a lasting shine and softness.

The Lômé Paris Permanent Hair Colour Crème Natural & Reflex shades are 100ml tubes, which is enough for two applications on average.
Directions for Use
Mix your chosen Lômé Paris Natural & Reflex shade and Lômé Paris Oxycream at a 1:1 ratio. Apply on damp or dry hair and leave to develop for 30-45 minutes depending on its condition and the desired intensity. The processing time can be halved using heat activation.
Ingredients
Aqua (Water/Eau), Cetearyl Alcohol, Laureth-3, Petrolatum, Polysorbate 60, Propylene Glycol, Sorbitan Stearate, Ammonia, Oleic Acid, Cocamidopropyl Betaine, Glyceryl Isostearate, Cocos Nucifera Oil( Cocos Nucifera (Coconut) Oil), Sorbitan Oleate, Parfum (Fragrance), Polyquaternium-22, Cera Alba (Beeswax/Cire D'Abeille), Ceteareth-20, Hydrogenated Castor Oil, Palmitic Acid, Stearic Acid, Sodium Sulfite, Sodium Hydrosulfite, Bisabolol, Glycerin, Etidronic Acid, Erythorbic Acid, Panthenol, Simethicone, Tetrasodium Edta, Hydrolyzed Wheat Protein, Citronellol, Linalool, Resorcinol, P-Phenylenediamine, Phenyl Methyl Pyrazolone, P-Methylaminophenol Sulfate, 2,4-Diaminophenoxyethanol Sulfate, M-Aminophenol, P-Aminophenol
Warnings
For professional use only. Keep out of children's reach. Always perform a patch test at least 48 hours prior to application. Please read the instructions carefully.

Hair colorants can cause severe allergic reactions for you or your client. This product is not intended for people under the age of 16, on eyelashes, eyebrows and hair dyed using henna, metal salts, progressive colour and a re-pigmentation product. Black henna tattoos may also increase the risk of allergy. Do not colour hair if your client has a rash on the face, a sensitive, irritated and damaged scalp or has previously experienced a reaction after colouring their hair to a temporary black henna tattoo in the past.

Depending on the shade, this product contains phenylenediamine and ammonia. Remember to wear suitable disposable gloves and avoid contact with eyes during application. If dye makes contact with eyes, rinse immediately and thoroughly with water. If your client wears contact lenses, make sure they are removed before rinsing out the eyes.

Advise your client to seek medical advice before getting their hair coloured. If they experience skin irritation, redness, itchiness, rashes, burning, sickness, breathing difficulties, face or eyelids swelling, then rinse out immediately and stop using this product. Rinse hair well after applying this product.

Do not store the mixture for later use. In case of preparation in shaker, open immediately after mixing to avoid spillage.