Saiza Scissors Offset Effi Cobra 5.5"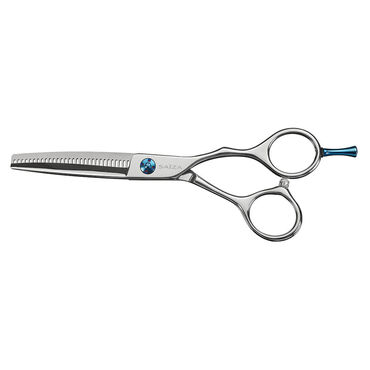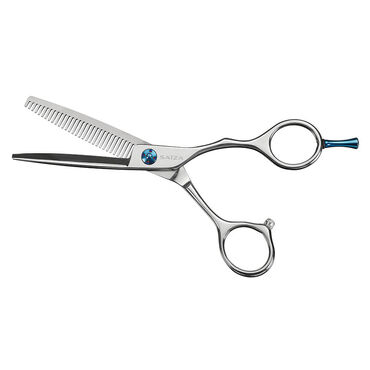 815150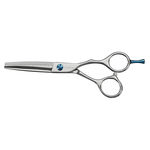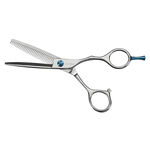 Overview
Stainless Steel
Offset handle design
Convex blades, very good and long-lasting sharpness
Removable finger rest
Flat adjustable screw
Description
The Saiza Offset Effi Cobra scissors are professional 5.5" thinning scissors with 30 teeth, made from SUS440C stainless steel. Stylish design, featuring a silver polished body with a flat blue adjustable screw and removable finger rest. European type reversed thinner. Ergonomically designed offset handle for relaxed working, ideal for salon stylists, beauticians and barbers.