Salon Services Antistatic Cutting Comb A86 Pink Large
Overview
Salon Services Antistatic Cutting Comb A88 Large
In pink
High quality ABS plastic
Wide flat-edged teeth
Perfect for precision cutting
Description
For the most precise cut, use the large Salon Services Antistatic Cutting Comb A86. Supplied in pink, this high-quality ABS anti-static comb features dual-sectioned wide and narrow-spaced teeth. Its wide, flat-edged teeth are not only strong and flexible, but the straight edges assist in a clean cut.
Directions for Use
Keep away from children.
Warnings
Keep away from children.
Recently Viewed Products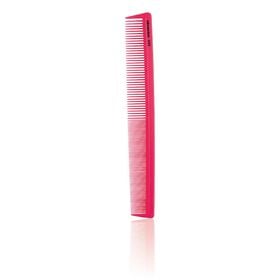 <ul><li>Salon Services Antistatic Cutting Comb A88 Large</li><li>In pink</li><li>High quality ABS plastic</li><li>Wide flat-edged teeth</li><li>Perfect for precision cutting</li></ul>