Salon Services Antistatic Pin Comb A85 Black
Overview
Salon Services Antistatic Pin Comb A84
In black
Close spaced teeth for precision
For finishing or sectioning
Description
For last minute adjustments, the Salon Services Antistatic Pin Comb A84 is the best option. Supplied in pink, this high-quality ABS anti-static comb offers maximum manageability for precision work. Ideal for placing, lifting and sectioning hair. Perfect for finishing off a style and ideal for making fine adjustments.
Directions for Use
Keep away from children.
Warnings
Keep away from children.
Recently Viewed Products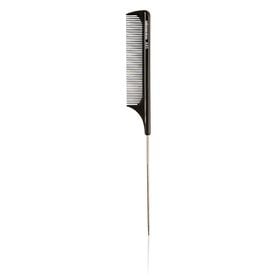 <ul><li>Salon Services Antistatic Pin Comb A84</li><li>In black</li><li>Close spaced teeth for precision</li><li>For finishing or sectioning</li></ul>