Caflon Ear Piercing Course
https://www.sallybeauty.co.uk/ie/training/beauty-training-courses/caflon-ear-piercing-course/991824.html
An informative and interactive course to provide you with the information and skills needed to offer your clients an ear piercing service using the Caflon system.
Top Features
Overview of products used on the course
Explanation of the ear piercing process ...
Read more
Select Variation for Availability
What to expect when booking this course
Once you have booked your training course, you will receive an email confirmation containing the details of your course, terms and conditions along with what items/tools you will need to bring. You will need to arrive at your chosen training course location 15 minutes prior to the course start time. A model may be needed to work on during the Training Course, so please check with the hosting store for further detail.

Once booked, you cannot cancel your place on the course. If you fail to attend a booked course you will not be entitled to a refund or offered an alternative course.
Recently Viewed Products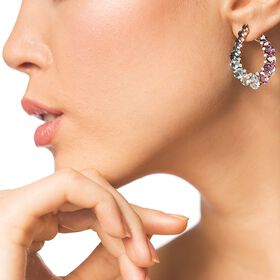 An informative and interactive course to provide you with the information and skills needed to offer your clients an ear piercing service using the Caflon system. <br> <br> <b>Top Features</b><br> <ul><li>Overview of products used on the course </li> <li>Explanation of the ear piercing process and the laws surrounding ear piercing</li> <li>Practical session to develop skills</li> </ul><br> <b>Key Learnings</b><br><ul> <li>A complete understanding of the Caflon system</li> <li>Completion of a piercing on your model to obtain a Caflon qualification in ear piercing </li> </ul>